Discover the Best of Aurora Cellars on Leelanau Peninsula
The Story of Aurora Cellars
If you read our post last week, you learned a bit about Good Harbor Vineyards. What is so exciting about this weeks featured winery, Aurora Cellars, is that both Good Harbor Vineyards and Aurora Cellars are owned by the same family! Sam and Taylor Simpson (brother and sister) took over their families vineyard (Good Harbor) in 2009 and just 5 years later opened Aurora Cellars in July of 2014. Their motto has stayed pretty true to their fathers (who opened Good Harbor almost 40 years ago) and that is to produce high-quality wine that's affordable. Their wine is becoming so popular that they've boosted vineyard acreage every year since they've opened! This boutique winery nestled in the heart of the Leelanau Peninsula offers gorgeous views of the Leelanau Countryside and great wine served by friendly and knowledgeable staff and we can't wait to see you enjoy it as much as we do!
The Tasting Room at Aurora Cellars
Located just 30 minutes from downtown Traverse City is the adorable tasting room of Aurora Cellars. Here you'll find wine, small plates, and even ice cream! Aurora Cellars has quickly become a favorite for not only wine but special events and weddings as well as you can see, it's so beautiful all year round!

It's a very nice sized tasting room so there is plenty of room for any sized group.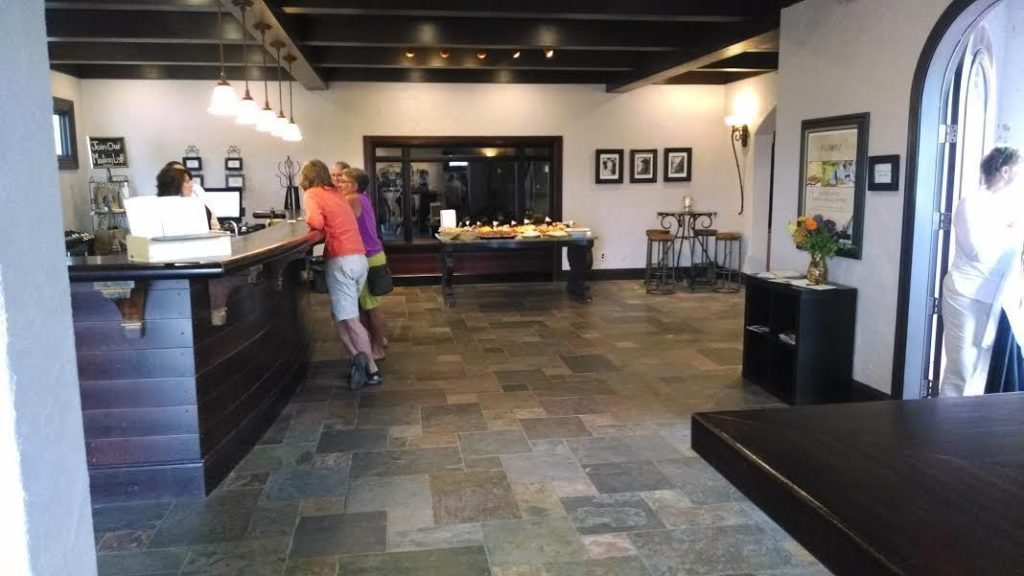 We love this sign they have when walking through their tasting room!?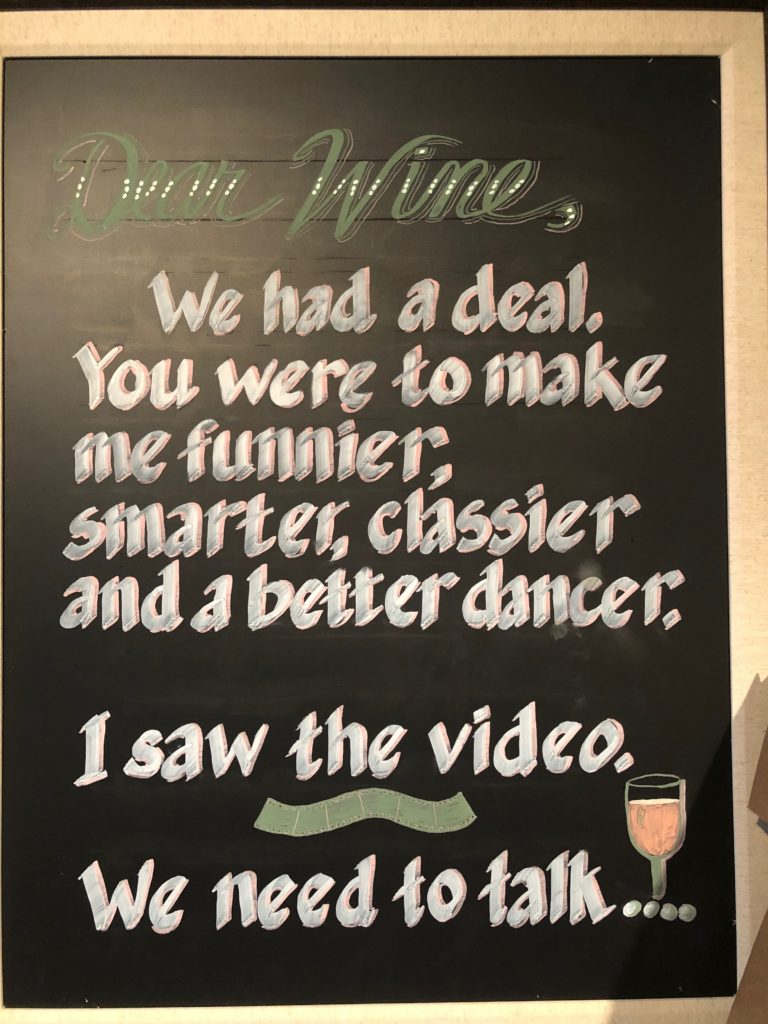 The Wine at Aurora Cellars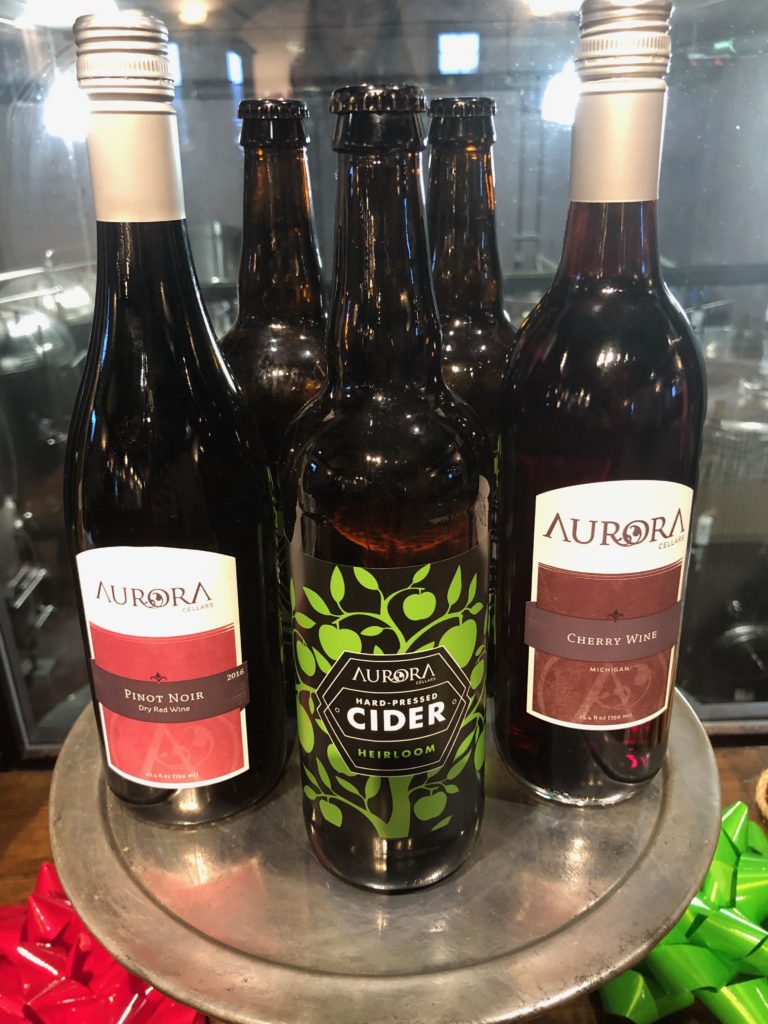 There are almost 20 wines to try here at the tasting room and even a couple of ciders! Their award-winning wines are great on their own but if you are craving an experience or just a snack you can even pair them with their locally sourced small plates! Aurora recommends their Pinot Gris with the smoked whitefish pate from Carlson's Fishery in Leland, but they also sell dark chocolate from Grocer's Daughter Chocolate in Empire and Leelanau Cheese's Fromage Blanc Herb Spread! Yum!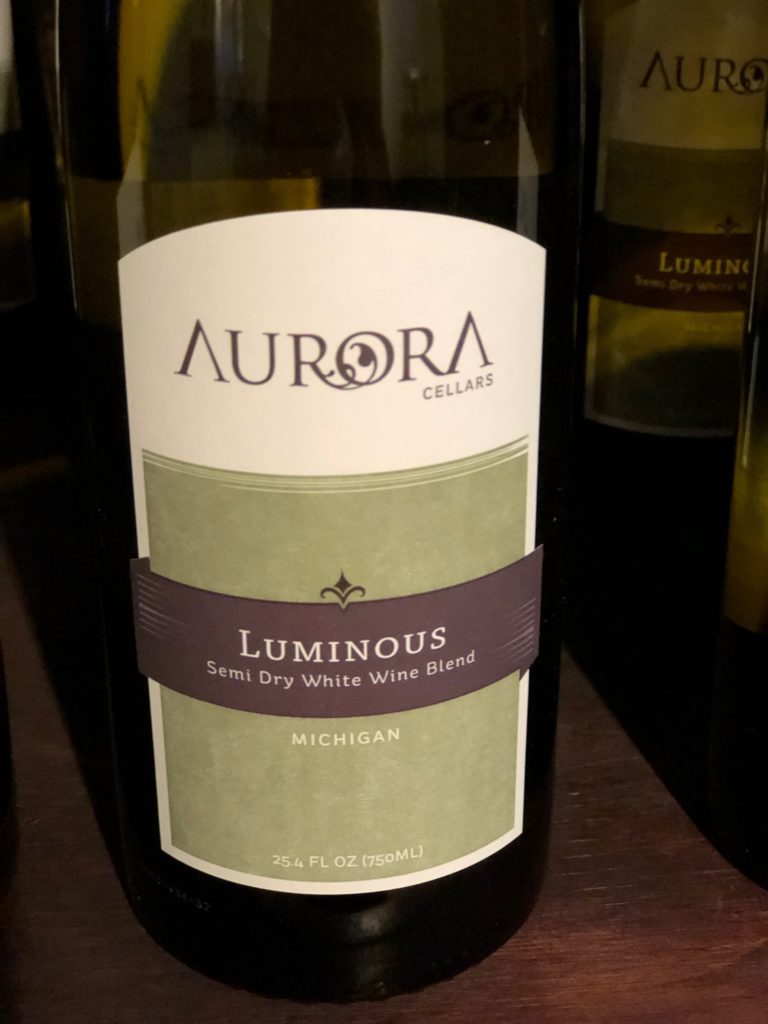 Currently, their best seller is their Luminous, which is a semi-dry white blend and like everyone else, we really enjoyed it! Aside from their Luminous, our personal favorites were- Radiance, Cabernet Franc, Blaufrankisch and their Blanco.
The Ice Cream at Aurora Cellars
Ok ok, we know you didn't need another reason to visit Aurora Cellars, but here is one anyway! Aurora Cellars is one of the only places in this area that sells the Michigan Ice Cream brand called Ice Box, and we've got to say there are addicting, to say the least.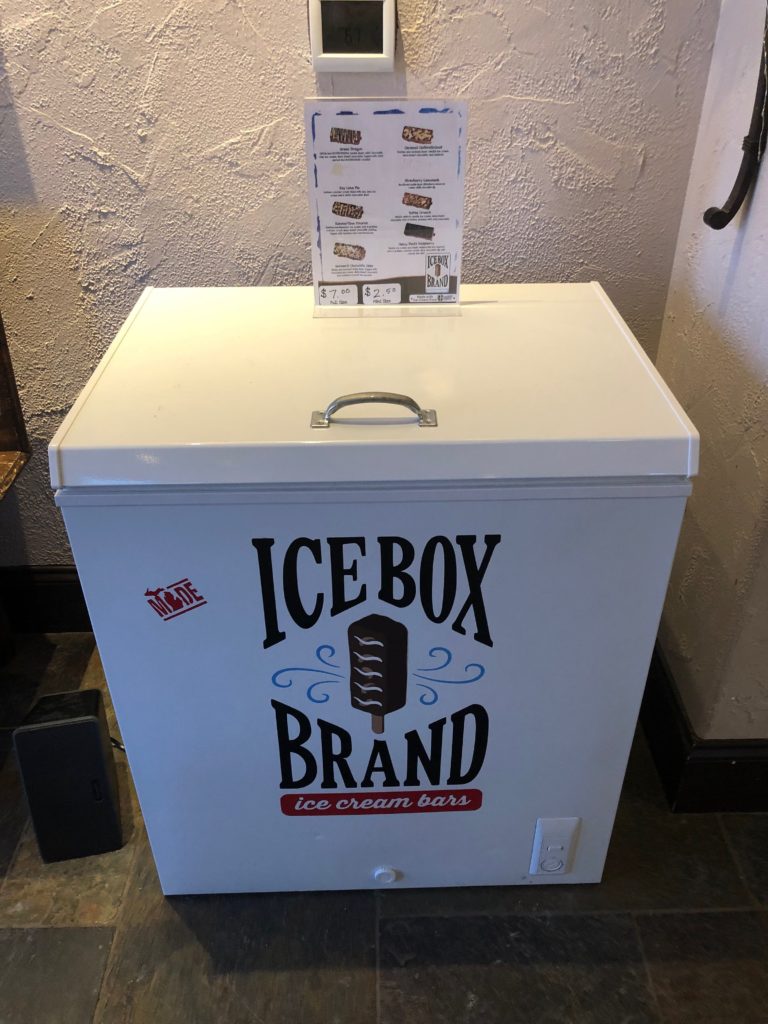 Our current favorite flavors are the Smores and Fancy Pants Raspberry. They are just the best thing to enjoy after a wine tasting.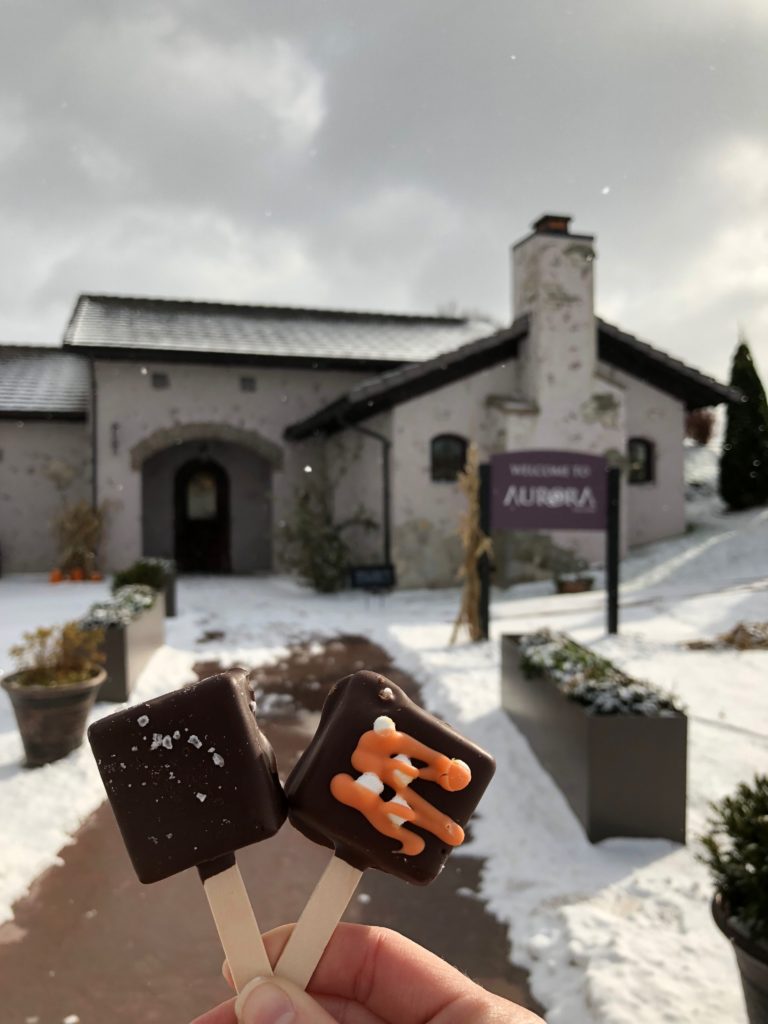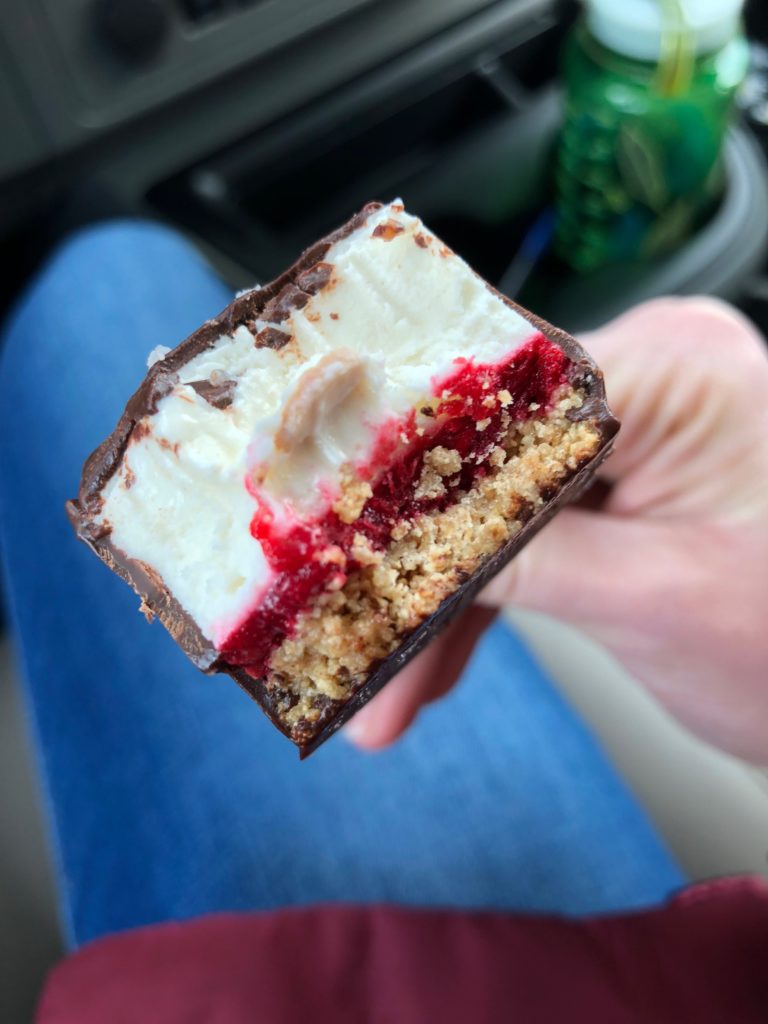 The Patio at Aurora Cellars
We are showing a lot of winter pictures of Aurora because one, it's that time of year and two, it looks so pretty. But for those who have to wait until Spring or Summer to visit here are some pictures of the gorgeous views from Aurora in the summertime!
Here on the patio, you can enjoy a glass and small plates while enjoying the view!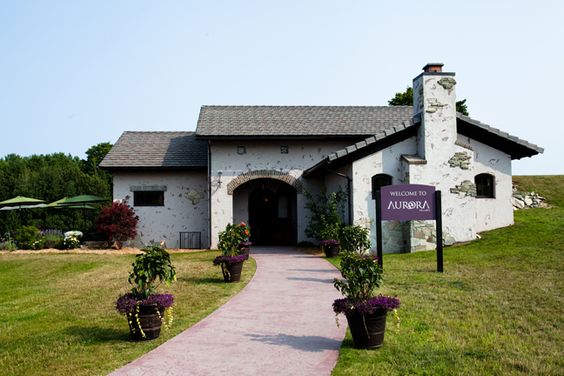 Ok, I Need To Go Here, How Do I Get To Aurora Cellars?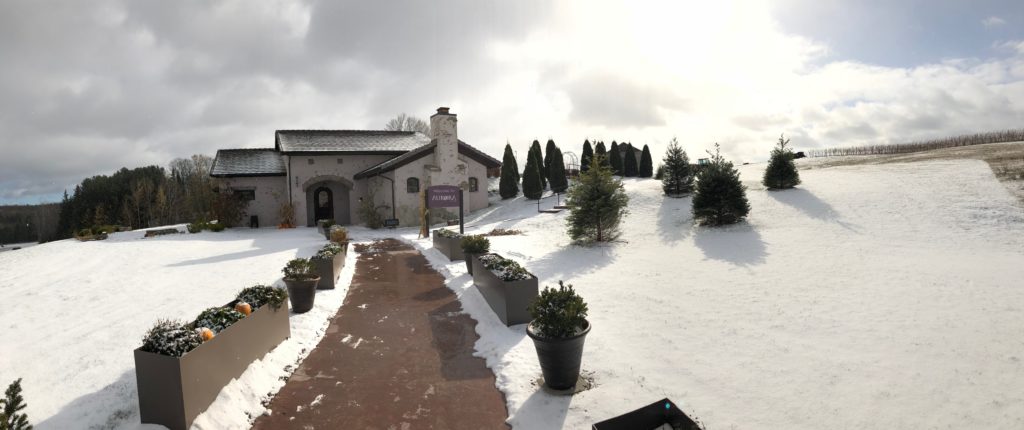 Here is the best part! Don't worry about driving the 30 minutes to the tasting room, call us! We will pick you up from your Traverse City area hotel or rental, 7 days a week. Then, we will drive you to Aurora Cellars to enjoy their wonderful wine, cider,  and tasting room. Please keep in mind their tasting room is open
May and November Monday-Friday 11-5 and Sunday 12-5.
June-October Monday-Saturday 11-6 and Sunday 12-5 and
December-April Friday and Saturday 12-5!