Discover the Best of Bonobo Winery on Old Mission Peninsula
The Story of Bonobo Winery
Bonobo Winery was founded by brothers and Traverse City natives, Todd and Carter Oosterhouse. Some of you may recognize that name (and we do hear it quite often), "Wait, like HGTV Carter Oosterhouse?" Yes everyone, Carter Oosterhouse- and yes it is true he is from Traverse City! Todd and Carter had a few goals in mind when they were starting Bonobo. Those goals were to make wonderful wine, in a gorgeous building, with a breathtaking view, and boy have they done it. They are one of the newest wineries on Old Mission Peninsula but in just four years have become one of the most popular in the region. So, the next question we get a lot, "So what is a Bonobo?" A Bonobo is a type of chimpanzee. Their saying at Bonobo Winery is "evolved yet primal." Not only does their name stem from a Bonobo but they also support the work and effort of the Bonobo Conservancy whose mission is to protect bonobos, preserve their tropical rainforest habitat, and empower local communities in the Congo Basin. Wine and Chimpanzees? Sign us up! ?‍♀️?‍♂️
The Wine and Cider at Bonobo Winery
There are currently 10 wines to try at Bonobo Winery with new ones coming out each year. Our personal favorites were the Rose, Chardonnay and Cabernet Franc. We also have our clients raving about the Bonobo Red and even coming out with cases of it afer tours!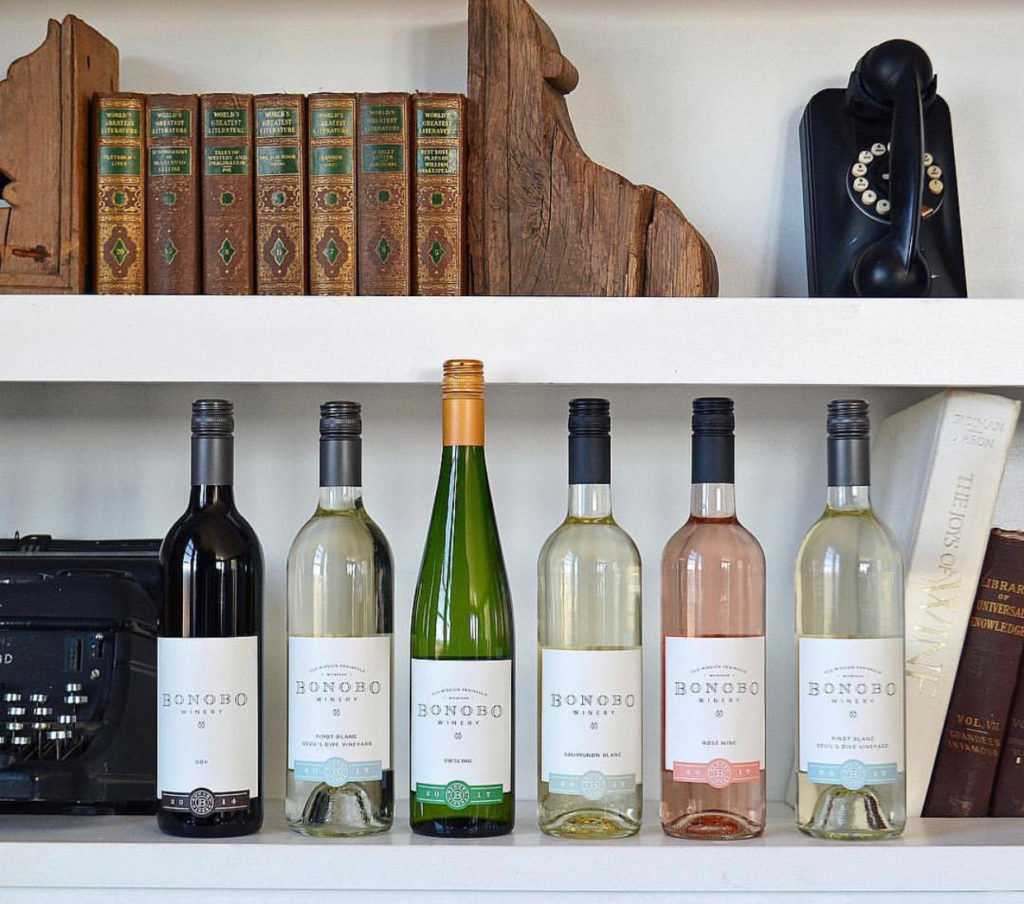 Bonobo has won a number of awards in their first 4 years in business and they just brought home a big one! Their Chardonnay just took second in the International Wine and Spirit Competition in the UK, so when you are in next you must give it a try! If you aren't a wine lover you can enjoy one of their few ciders they offer in their tasting room.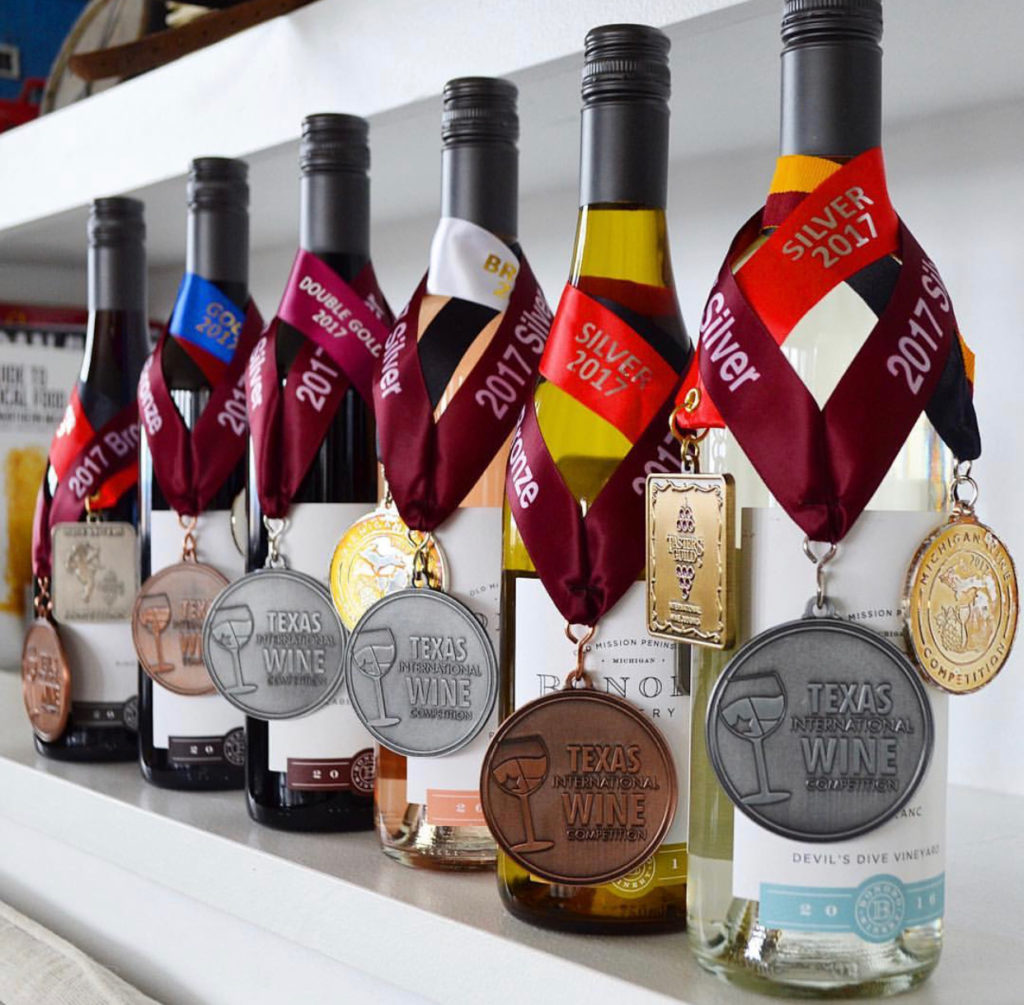 The Tasting Room at Bonobo Winery
We wanted to find a picture that really shows the beauty of the property Bonobo Winery is on and the view from their back deck! This is a drone shot we found online so we want to be clear this is not our photo but we got permission to share it on our page, and wow look at it!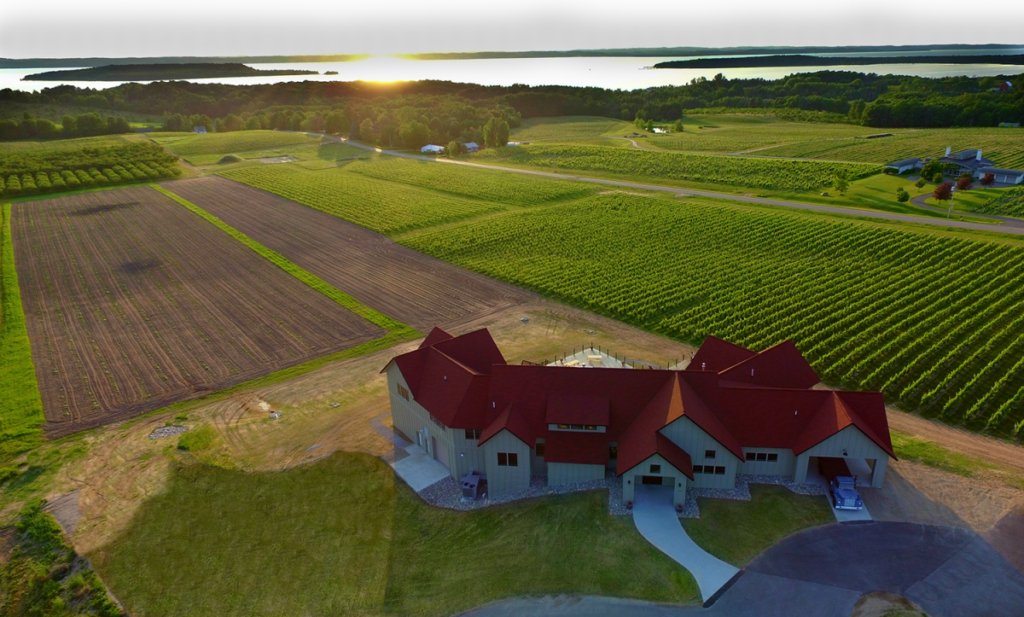 We believe Bonobo is one of the most aesthetically pleasing buildings in the area. It has such a gorgeous open space when you walk into the tasting room and there are a lot of areas to explore!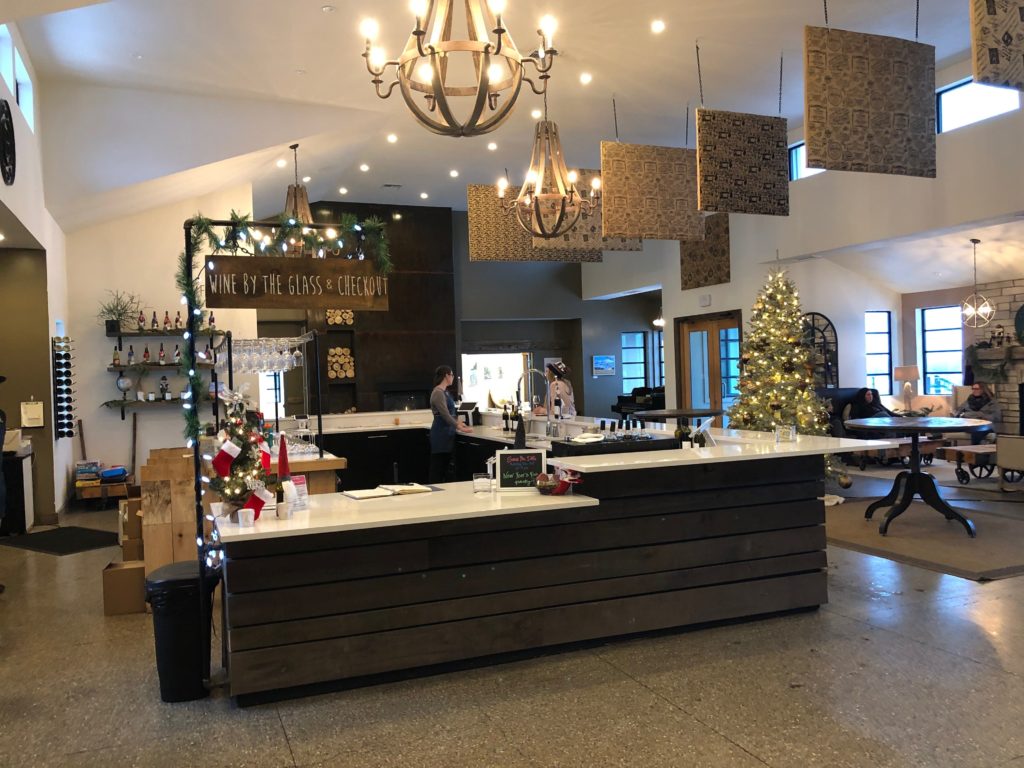 It is also super cozy when they have the fireplace going in the fall and winter.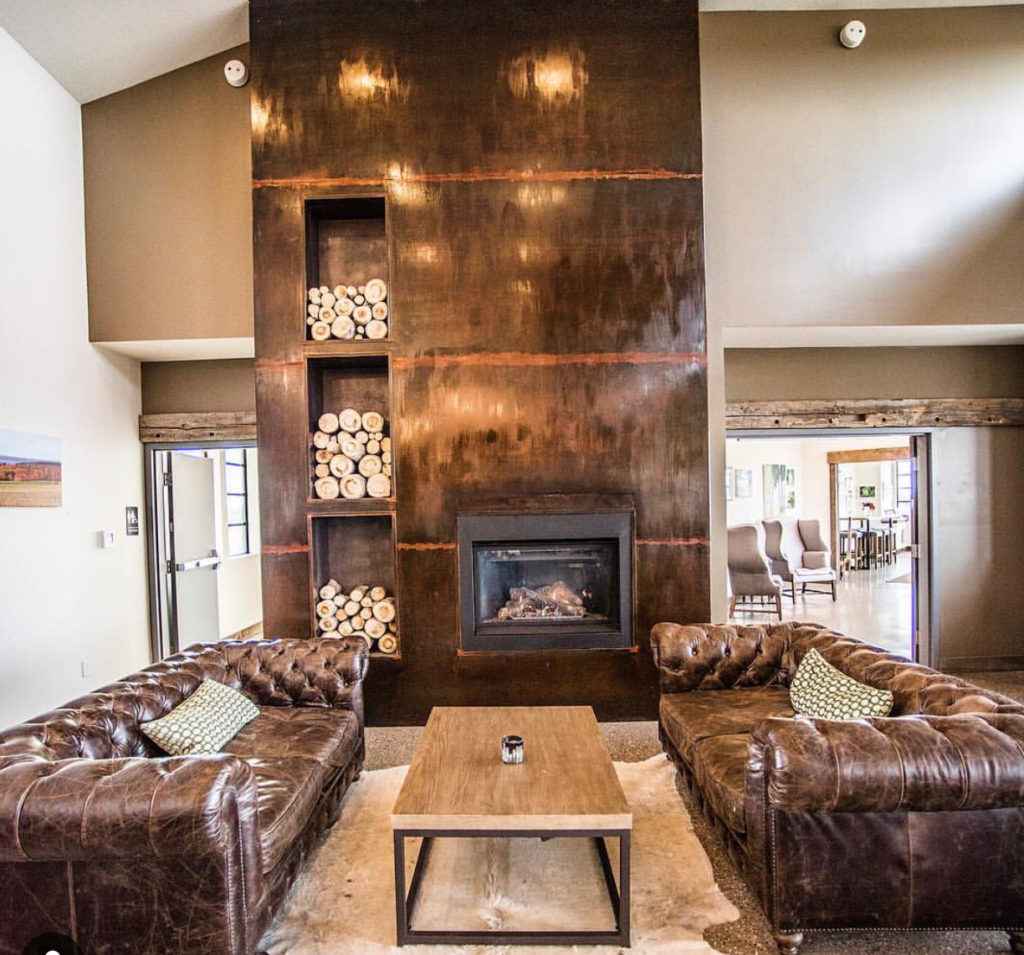 If you are on a wine tour with us you will most likely be in one of their private tasting rooms. They have a library and a private tasting room, both intimate and awesome!

The Food at Bonobo Winery
Bonobo is one of the few wineries that has more than just snacks on their menu. In the winter their menu is a bit more limited but in the summer you'll have a ton to choose from! If you have the opportunity, you must try their crab cakes.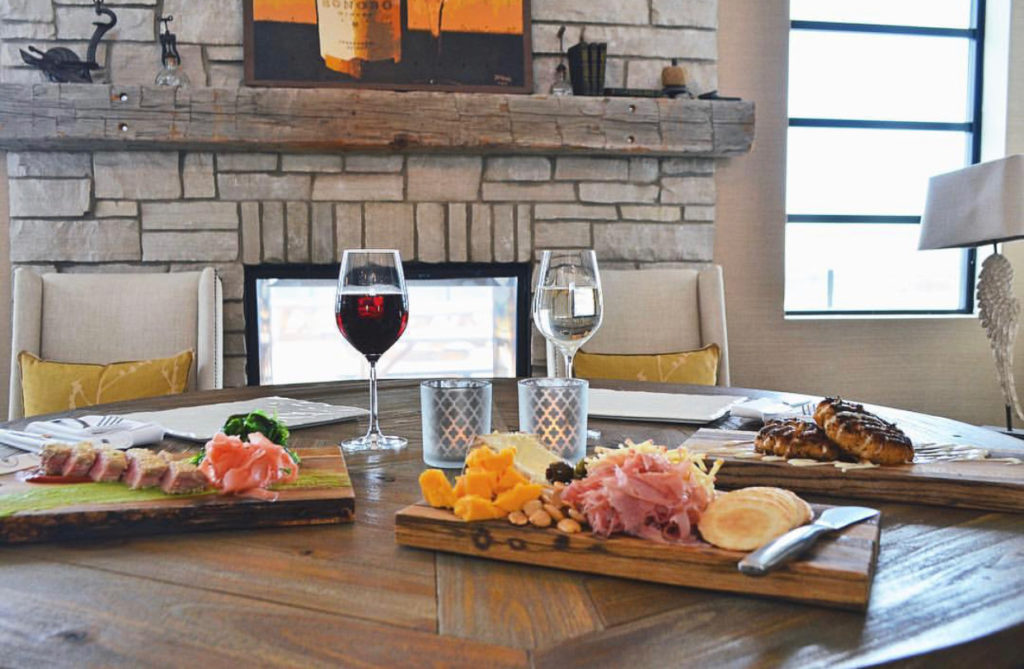 Here is an example of their food menu they had this week. One hint- their truffles are to die for!

More at Bonobo Winery
A big reason we love Bonobo Winery is it is beautiful all year long! Here is a view from the patio on a dreary winter day and it is still so gorgeous!  We love coming out here in the winter because there are no crowds and they even have a winter walking trail.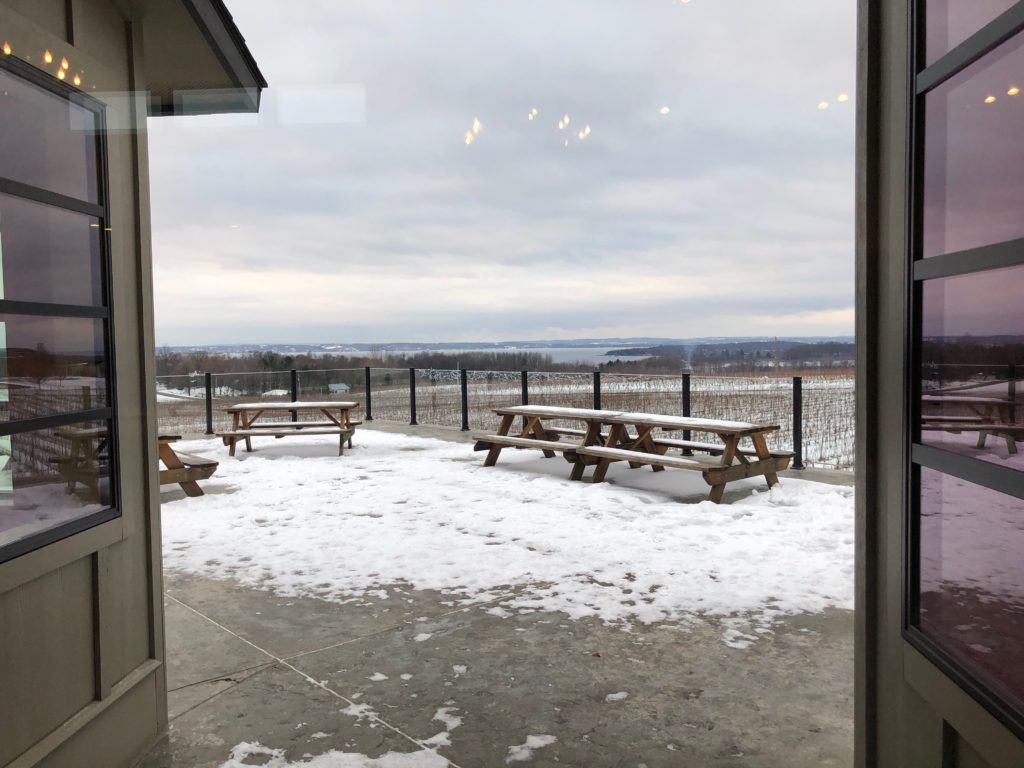 We also love their Christmas decorations this time of year.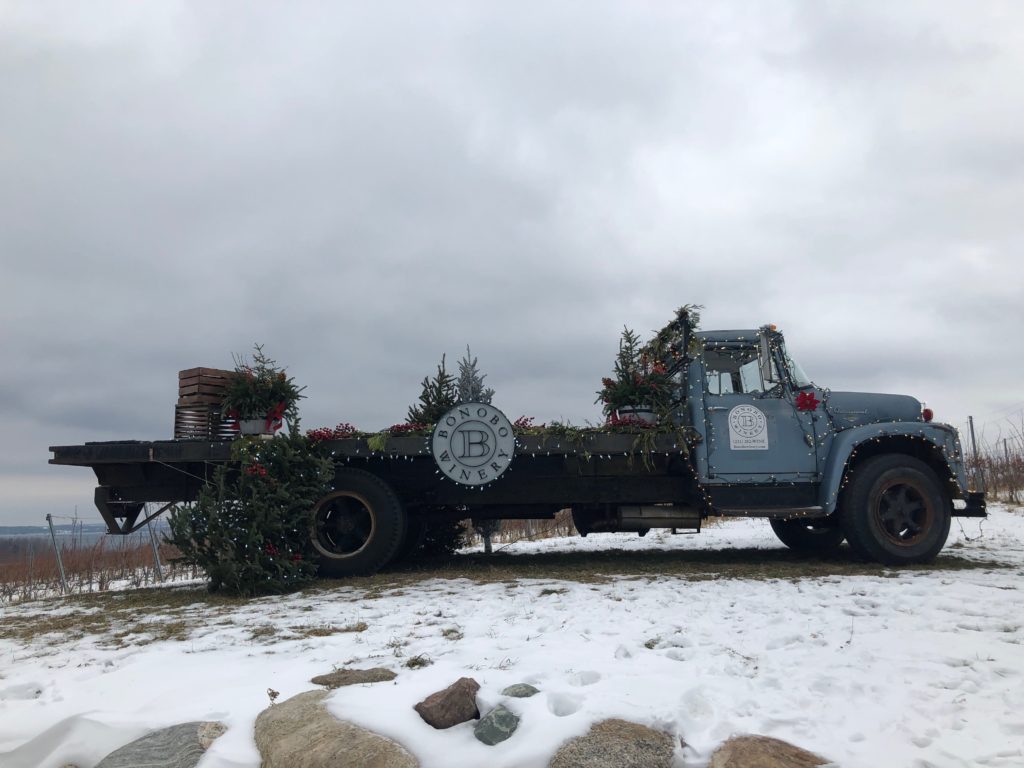 If you have to wait for Spring or Summer, no worries not only is the inside of the tasting room gorgeous, and the patio to die for, but the tasting room is also surrounded by gorgeous apple and cherry trees that bloom in May!
And if those weren't enough to convince you, let's talk about the summer sunsets from the patio. They are some of our favorites. Yes, you'll have to deal with more people but can you say, "Worth it?"

And here is a gorgeous view with some of the colors changes with one of our awesome groups this past fall!

If you're lucky in the fall you may even see some of their groups gathered during harvest before they start stomping!
Ok, I Need To Go Here, How Do I Get To Bonobo Winery?

Here is the best part! Don't worry about driving the 20 minutes to the tasting room, call us! We will pick you up from your Traverse City area hotel or rental, 7 days a week. Then, we will drive you to Bonobo Winery to enjoy their wonderful wine, cider, patio, and tasting room. One of our favorite things about Bonobo Winery is that they are one of the wineries that stay open the latest! They are open year-round and their current winter hours are Monday-Saturday 11-9 and Sunday 12-9, (hours are subject to change.)
Give us a call at (231) 499-2656 to book over the phone or book your next wine or beer tour online HERE. Stay up to date with our latest specials and events on this blog and also check us out on Facebook, Twitter, and Instagram.