Discover the Best of Blustone Vineyards in Lake Leelanau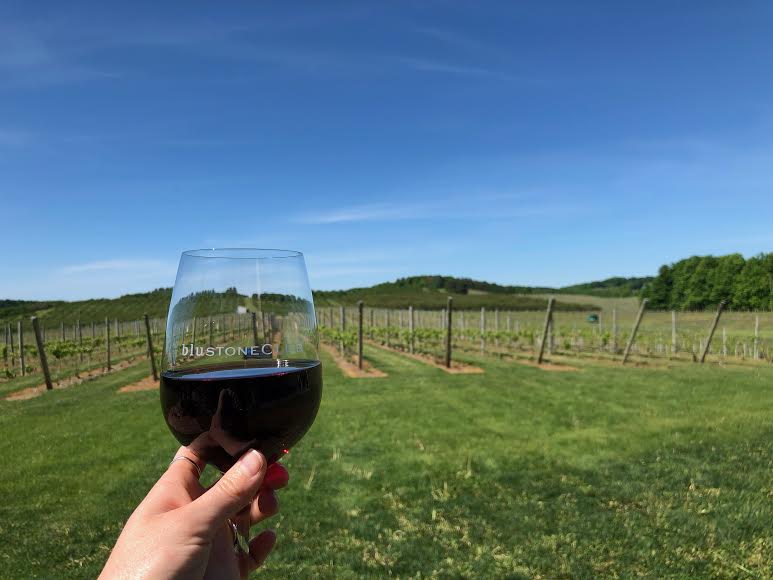 THE STORY OF BLUSTONE VINEYARDS
One of our favorite things about Blustone Vineyards is walking in and seeing this on the wall, "Discovering a piece of Leland Blustone on the shore of Lake Michigan is finding a rare treasure of nature. Blustone wine is inspired by these unanticipated moments of life." We love how they incorporate the beautiful Leland Bluestone almost as much as we love drinking their wine! We pulled this from Blustone Vineyards website, "Our story started 20 years ago visiting Leland as a family for the first time. The simplicity and beauty of the "tucked away" secret that is Leelanau has always been what we treasure most about the area. There is a connection to the land found only here amongst the lakes, dunes, hills, and sunlit fields and our dream to start Blustone  Vineyards was born out of that. Our namesake is reflective of that connection and the celebration of life which we hope to inspire with every sip of wine." We love learning about the story behind places like Blustone Vineyards!
BLUSTONE VINEYARDS TASTING ROOM
We love the gorgeous and modern tasting room offering beautiful views of the Lake Leelanau countryside! Here you can sample all of their wines and ciders, order a charcuterie plate and check out all the metals Blustone has!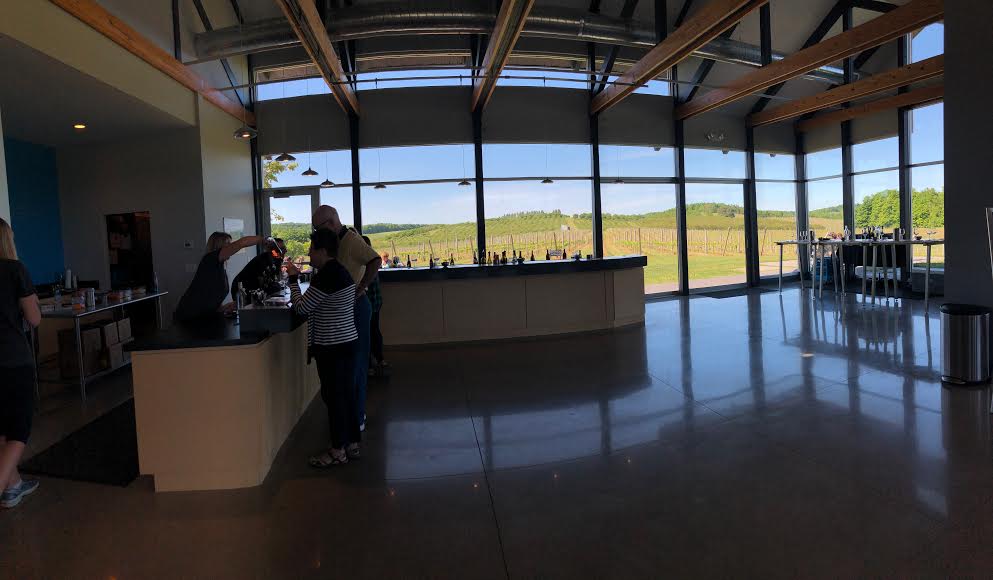 OUTDOOR SEATING AT BLUSTONE VINEYARDS
Blustone Vineyards offers gorgeous views and outdoor seating all year round! (weather permitting of course) If it's a chilly day they will even put on their fireplace and you can stay warm while enjoying a glass of wine!

We believe the best way to do Blustone  is to enjoy a tasting at the bar inside then take a glass and charcuterie plate out to the patio to enjoy these wonderful views!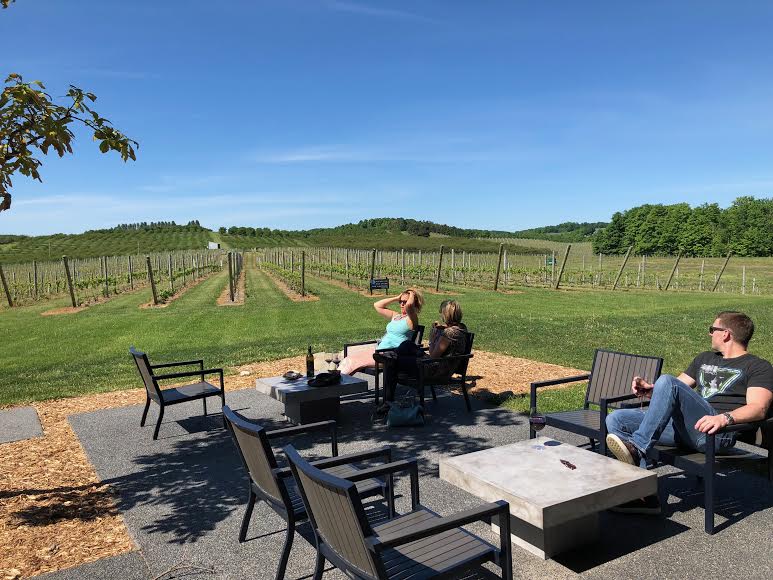 BLUSTONE VINEYARDS CLUB
Love their wine? Join the Blustone Club! To learn more about the Blustone Club click HERE.

HOW DO I GET TO BLUSTONE VINEYARDS?
Here is the best part! Don't worry about driving the 35 minutes from Traverse City, call us! We will pick you up from your Traverse City area hotel or rental 7 days a week. Then we will drive you up M22 to Lake Leelanau to enjoy Blustone Vineyards!