Everything You Need to Know About Touring During a Pandemic
With a pandemic still in the news, you may be thinking "going out for drinks" has become a thing of the past…
This is not true for the Traverse City area!
Wineries, breweries, AND distilleries are open again in Michigan. Though with reduced indoor guest capacity, and limits to group sizes, it can be hard to imagine the "fun" you could have on a tour, but we are here to tell you – You CAN still do a wine/beer/distillery tour, AND have a whole bunch of fun doing so. So much fun, you'll forget the pandemic even exists! Of course, that could be the effect of your indulgences during your tour, but hey, we won't judge.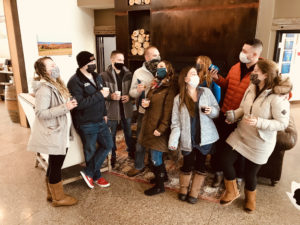 Many venues in the Traverse City area have embraced a combination of outdoor and indoor seating to accommodate the many visitors who come to this beautiful region. With igloos, heated tents, patios, and spacious indoor seating, you'll feel safe knowing your party won't have to intermingle with strangers, and can enjoy a more relaxed atmosphere.
How to Book your Tour:
Step 1: Call or text Traverse City Wine and Beer Tours (that's us!)
Step 2: Tell us a little bit about you and your group! Keep in mind that most wineries are only accepting groups of 6-10 and under right now – so if you come at us with a group of 85 people wanting to do a wine tour for Grandpa's 90th birthday, first off, we'll be super impressed that Gramps is still slingin' em' back at 90, but second, we'll most likely tell you that wouldn't be an easy feat.
Step 3: Let TCWB do some heavy lifting! Depending on which type of tour you'd like to do and the availability of our vehicles, we'll help you find a time and vehicle that works best for you, and help make appointments with venues that you'd like to go to. Click Private Tour or group Join-in Tour to explore touring options.
Step 4: Book that tour! Make whatever other arrangements you need to, and get up north so you can have some well-deserved, super prolonged, incredibly needed FUN.
Already booked your tour?
Here are our tips to make your touring experience a grand success:
Bring your mask – yes, you do have to wear a mask on our buses/vehicles (not while drinking, of course) and all venues require masks.
Bring your ID – we know you aren't under 21, but that won't matter when trying to drink or purchase alcohol. Plus, don't you want people to see that awesome ID picture that you rolled out of bed and waited at the SOS for an hour for?
Bring snacks! – Bring whatever snacks you'd like to in our vehicles. Caviar? Peanut butter? An old Sandwich? Sure, bring them along! (Just do us a favor, share the caviar, toss the sandwich).
Dress for the weather – though wineries have inside seating, and we try our very best to get you inside seating, it is not guaranteed. So bring an extra layer or two, just in case. You can always leave your extra layers in the tour vehicle, should you not require them. Our drivers are trained to lock the vehicles when you aren't in them, to keep all your goodies safe.
Most wineries have shifted to a menu of wine flights and wine-by-the glass only. Gone are the days of the quick single-sip tastings.
Please keep in mind, that the "appointments" we make for you at venues do not mean you have a reservation, and appointments do not move you to the front of the line. They simply let the venue know you are coming.
Though the way we are going out for drinks has changed, you can still indulge, and have fun on one of our many tours. We offer luxurious limousine style buses, a stretch limo, private Cadillac SUVs, spacious trolleys, and many other vehicles to meet your group's needs and wants. Our fleet consists of 18 vehicles and a crew of professional drivers that want to have just as much fun as you do when you tour with us. Vehicles are booking fast for the 2021 season, so don't wait!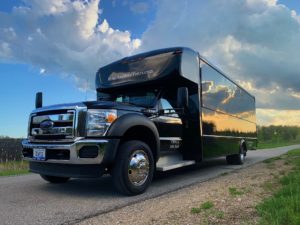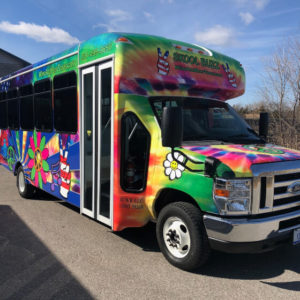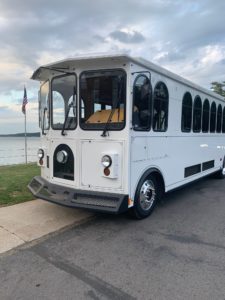 Planning to tour with us for your Bachelorette, Bachelor, birthday, or other special occasion?
Our custom swag offerings were recently updated to include lasting keepsakes like fully-customizable engraved cups, custom-printed t-shirts, tank tops, and custom signs to display while on your tour!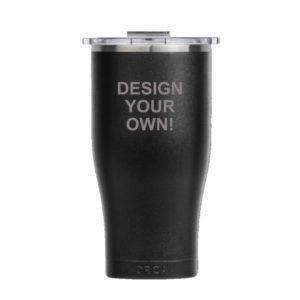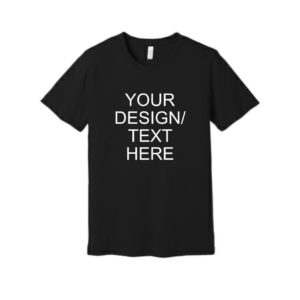 You can DESIGN YOUR OWN swag by following this link: https://www.tcwbmerch.com/tcwbmerch/shop/home
ATTENTION BACHELORETTES! View our latest apparel ideas for your fling before the ring: Bachelorette Swag
And last, but certainly not least, we came up with 7 GROOVY reasons to tour with us during a pandemic, because we know you've been cooped up and probably drinking alone way too much! Get some of your favorite folks together, upgrade your sweatpants for real pants, and start planning your tour with Traverse City Wine and Beer Tours today.
7 Groovy Reasons to Tour with Us:
Custom Itinerary

Free Vehicle Upgrades

Custom swag + signs offered

Pickup at your Location

Free Dinner Shuttle

Hassle Free Refunds

Sanitation Standards
Click HERE to find out more about the 7 Reasons to Tour with Us.