What are the May 2018 Traverse City Events?
May 2018 Traverse City Events
Wondering what the May 2018 Traverse City events are!? We've got all the information you need to plan a Traverse City week or weekend this May. As many of know, we offer wine tours in Traverse City, Old Mission, Leelanau Peninsula, Torch Lake area and Petoskey! Vine Pair has recently named Old Mission as one of the 10 best wine destinations in the United States, for the second year in a row! And what perfect timing, because May is wine month! That alone should make you want to visit the wonderful town of Traverse City but there is so much more going on this month. From our cherry blossoms blooming, to sip events, wineries releasing new bottles and summer weather approaching-Traverse City is truly the place to be. Get your gang together, head on up to Northern Michigan and let us show you around to these awesome events!
Traverse City Uncorked "Wine Month": All of May
We feel pretty awesome living and operating a company in a town that has its very own wine month and events to back it up! With so many wineries offering specials, releasing new bottles, and hosting unique events we can't wait to get your tour booked and show you around! Check out the 33 events going on at the wineries this month for Traverse City Uncorked HERE.
Check out this gorgeous picture taken by Brenda Konkle from Bonobo Winery a few weeks ago.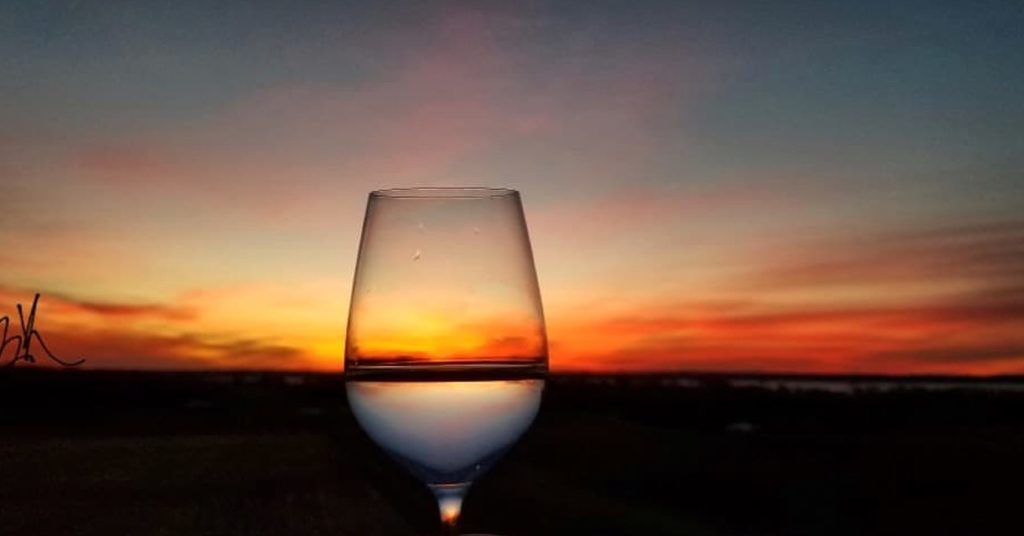 Which Michigan wine are you most excited for this Spring?
Spring Sip and Savor: May 5th, 11am-6pm, and May 6th 12-5pm
Another fun event going on brought to us by the awesome Leelanau Peninsula Wine Trail. Tickets are $40 and include a souvenir wine glass, along with a featured wine and food pairing at all participating wineries. Tickets are good for both Saturday and Sunday. A $5 donation for every ticket sold goes to the Bruce Simpson Winemakers Scholarship to help students in their quest for a career in viticulture or enology in Northern Michigan. For more information on Spring Sip and Savor, click HERE. 

Cheese and Cider Pairing at Bowers Harbor May 12, 12pm-2pm
Join in the tasty fun at the 2nd annual Cheese and Cider Pairing featuring Bowers Harbor cider and cheese from The Cheese Lady. This event is one you won't want to miss! To see the menu and learn more about the Cheese and Cider Pairing, click HERE.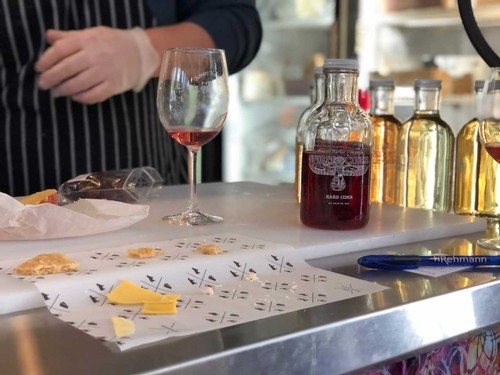 Blossom Day on Old Mission Peninsula May 19, 10am-5pm
Come check out the gorgeous cherry blossoms on Old Mission and taste some awesome wine as well. Tickets are $30 and include a wine glass. You'll enjoy fresh food pairings at each winery along with a tasting. Nine out of the ten wineries on Old Mission are participating so you'll have the opportunity to try all different kinds of wine! There are also some bonuses; including some new releases, barrel or tank tastings, and a chance to chat with winemakers. To learn more about Blossom Day, click HERE.

Bay Shore Marathon May 26, 7:15 am and 1:15 pm
Why not enjoy a wine tasting after all your hard work!? We have join-in tours going all day May 26th, so hop on our bus and see the peninsula in a whole different way than you did earlier that day! To learn more about the Bay Shore Marathon, click HERE.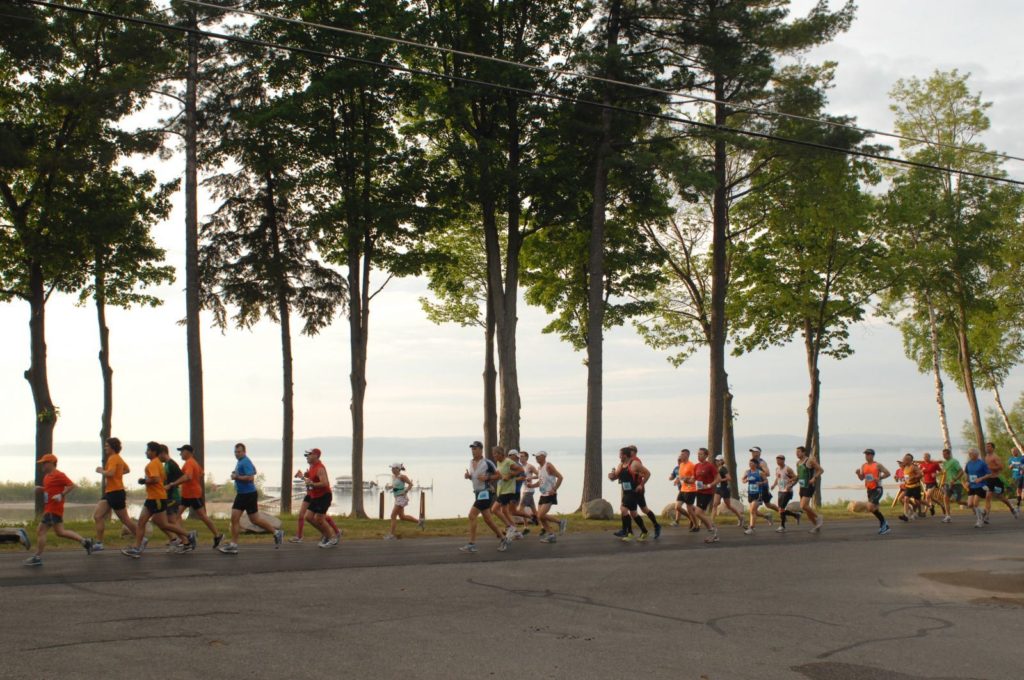 Small Plates, May 31 6pm, 7:10pm, and 8:20pm
Enjoy a glass of wine paired with a gourmet tapas dish in the tasting rooms of up to three wineries during this unique dinner event that happens just twice per year! Many wineries partner with local chefs to prepare and serve each delicious pairing. Tickets are $20 per seating, and you may get tickets for one, two or three seatings, each at the winery of your choice. Don't worry about your ride to and from the wineries, we've got you covered! For more information about the Small Plates event, click HERE.

The best part about these events? We can help you plan your day or evening for them!  Most importantly, we'll get you to them safely and in style. Give us a call at (231) 499-2656 or book your next wine or beer tour HERE. Stay up to date with our latest specials and events on this blog and also check us out on Facebook, Twitter and Instagram.