TCWB'S TOP SPOTS OF 2021
Rain drops on roses, and whiskers on kittens…*cue Julie Andrews frolicking through a meadow*
You get the idea. We've got some favorite things and favorite spots right here in Traverse City that we'd like to share with you!
At Traverse City Wine and Beer Tours, we are supporters of everything LOCAL and love the community we get to show off to our clients. Take a peek below at some of our favorite spots from the Traverse City area – they might just inspire your next visit, and make your list of "favorite things".
FAVORITE BAKERY
Potter's Bakery, 8th Street, TC
Does one really need a reason to have a fav bakery? Donuts, cookies, cakes, muffins, pies, oh my! Our favorite sweet is the "Chicken leg" a cream-filled donut dusted with sweet coconut, shaped like a chicken leg.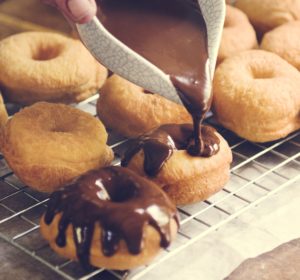 FAVORITE DISTILLERY
Mammoth Distillery, Warehouse District, Downtown TC
Eclectic + traditional craft cocktails, and delicious small-batch spirits, with a cozy atmosphere. Try the "honey bee" – a gin cocktail featuring honey simple syrup + lemon. A truly refreshing elixir!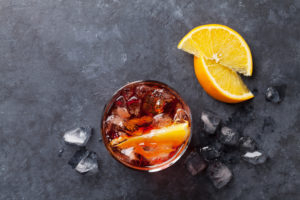 FAVORITE WINERIES (and most popular with our tours)
Bonobo Winery, Old Mission Peninsula
Rove Estate Winery, Leelanau Peninsula
Bowers Harbor Vineyards, Old Mission Peninsula
Just like a parent – we aren't supposed to choose favorites, but if we had to pick three wineries we love in the office, these would be it. Great wines, great views, and great spaces to enjoy!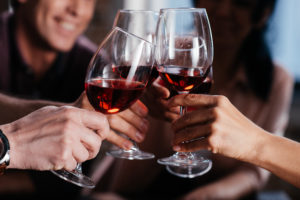 FAVORITE BREWERIES (and most popular with our tours)
Tasty + innovative brews, comfortable atmospheres, and space to move around!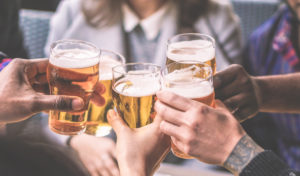 FAVORITE DINNER SPOT
Red Ginger, Front Street, Downtown TC
Delicious Asian-fusion cuisine paired with an edgy, modern atmosphere.
FAVORITE LUNCH SPOT
Poppycocks, Front Street, Downtown TC
Farm-to-table, eclectic cuisine, and the pita chips are to die for!
FAVORITE BREAKFAST SPOT
Red Spire Brunch House, Grand Traverse Commons – Mercato
Traditional breakfast options with flare in a historic, cozy setting. Red Spire is one of few breakfast eateries in town where you can order a cocktail with your pancakes. Bon appétit!
FAVORITE SHOPPING CENTRE
Grand Traverse Commons – Mercato
The old state hospital gives way to unique shopping + dining experiences.
FAVORITE COCKTAIL BAR
Low Bar, Union Street, Downtown TC
Classic cocktails and unique concoctions in a moody, speakeasy atmosphere.
FAVORITE WAY TO END THE DAY
A sunset stroll along West Bay Marina + through Clinch Park
Cocktails overlooking West Bay at the rooftop bar at Hotel Indigo
Did any of YOUR favorites make the list?