Discover the Best of Two K Farms Cidery & Winery on Leelanau Peninsula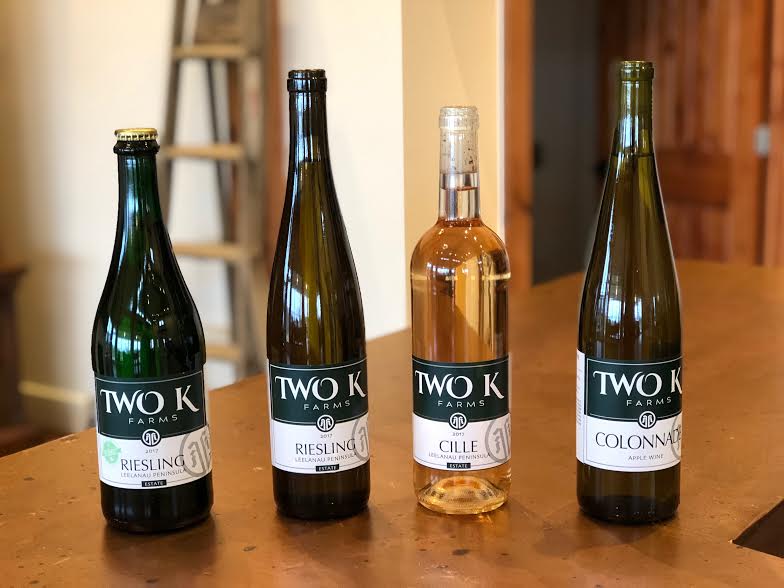 THE STORY OF TWO K FARMS CIDERY & WINERY
Not only is the cider and wine great, but the story of the land where Two K Farms Cidery & Winery stands is awesome as well! Here's a bit we pulled from their website about what happened before it was a haven for apples! "
In the early 1800's, many families from the East Coast travelled to northern Michigan in search of new opportunities. Francis Blackman, one of the early settlers of Leelanau County and a soldier in Pennsylvania for the War of 1812, was first to be granted the farm land for his military service. Blackman sold the farm to Robert Lee, not to be confused with General Lee, a veteran of the Civil War who first purchased a portion of the farm in 1855. He was later granted additional surrounding land for his Civil War military service. Lee eventually owned nearly 400 acres of land that extended to the shores of West Grand Traverse Bay. In the subsequent 150 years, much of the land was parceled and sold off. The Lee family continued to farm their remaining land until the early 2000's. The original farm barn still stands and is the only remaining original building on the farm."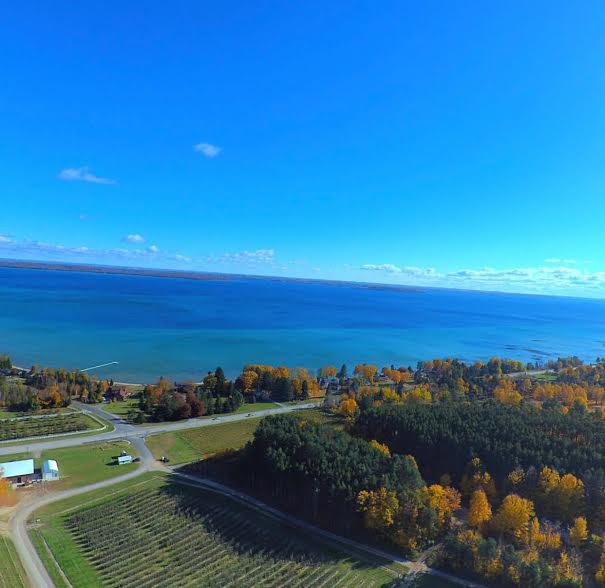 Nine years ago George and Max Koskela purchased the 80-acre farm from the Lee family and started planting cider apples, eating apples and wine grapes.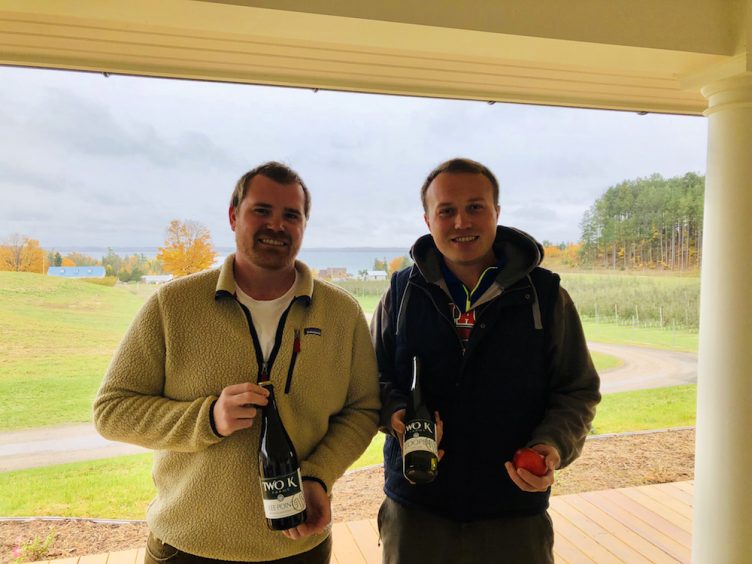 George and Max state, "We strive to create hard cider or wine with the purest of ingredients, great sun, fresh water, and knowledge of the fruit and environment. We believe in a "farm to glass" philosophy! Since they've purchased the land they have planted thirty-five varieties of cider apples and are informing visitors one by one about their "farm to glass" philosophy! We can't wait to see happens in the years to come as this is just the beginning!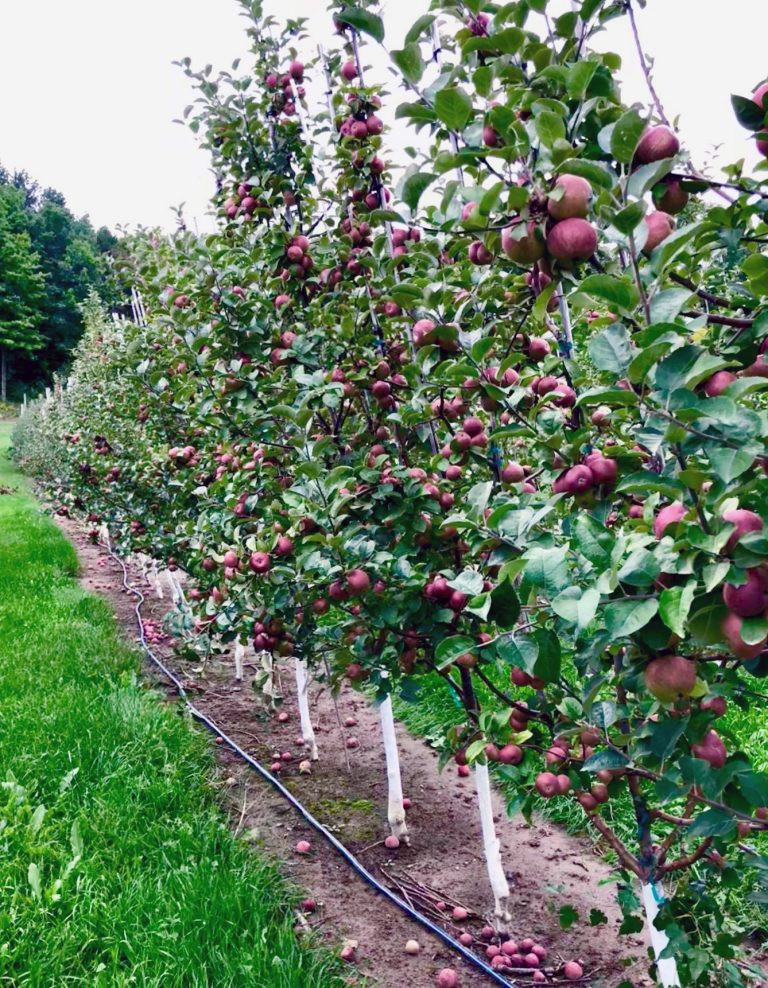 THE TASTING ROOM AT TWO K FARMS & WINERY
Their tasting room is located just 10 minutes from downtown Traverse City and has a gorgeous location. The tasting room has a beautiful outdoor patio overlooking West Traverse Bay and if you look to the west there are many rows of pine trees as well.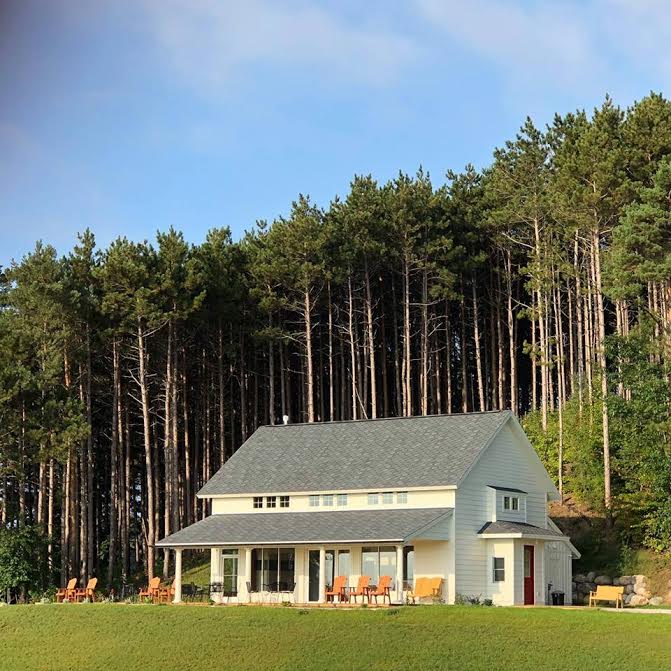 The tasting room is the perfect size for any occasion and even the views from inside are amazing!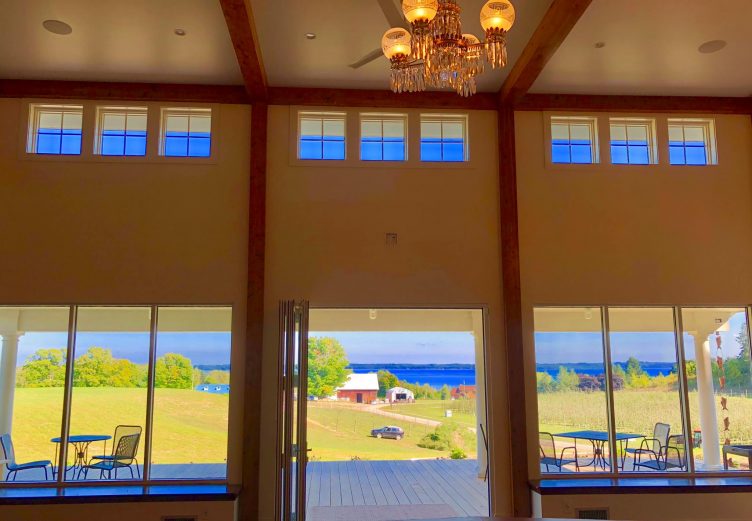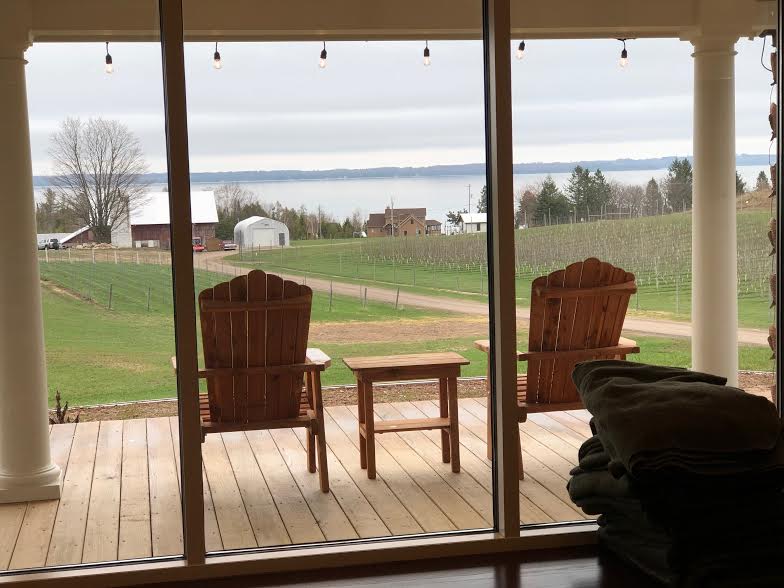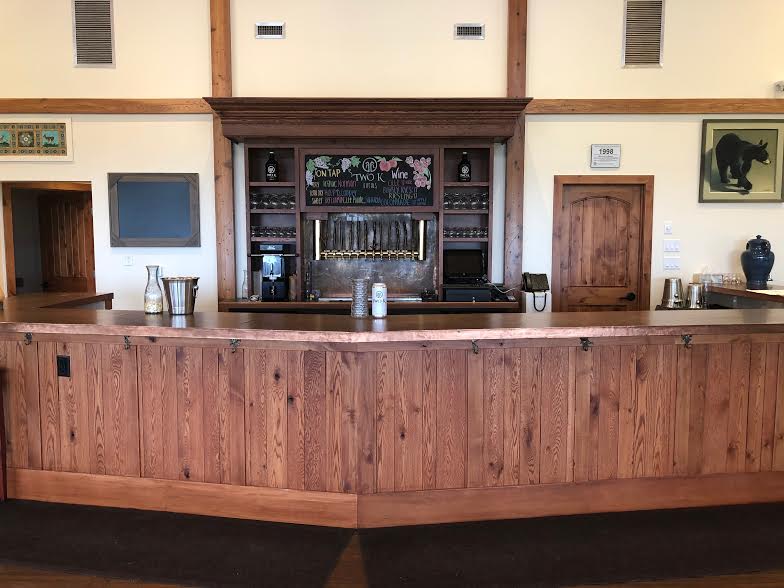 We've heard they will even have some live music this summer on the deck and we can't wait to check it out!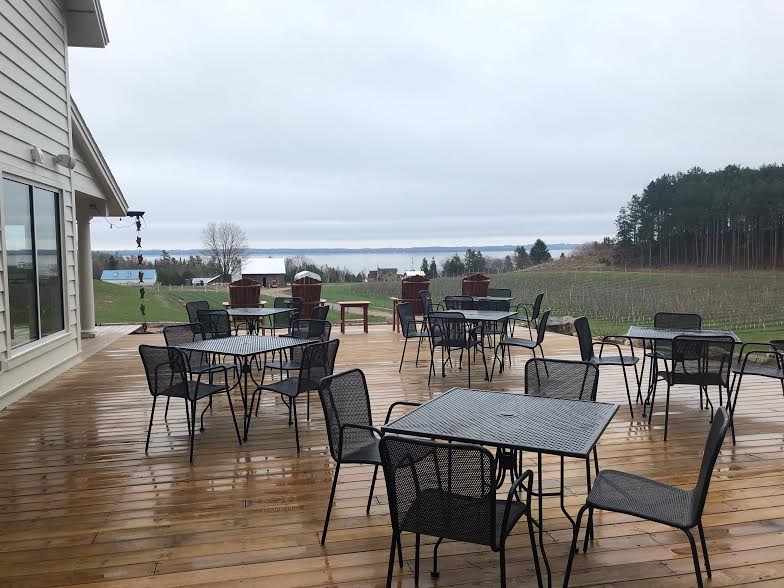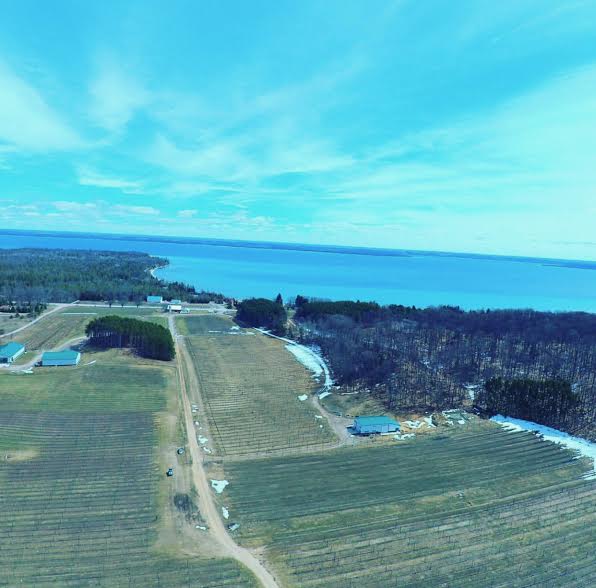 THE WINE AND CIDER AT TWO K FARMS CIDERY & WINERY
The tasting room offers 100% estate hard ciders consisting of French, English, American, hopped, and barrel-aged styles. 100% estate grown means all hard ciders are grown and produced on-site at the farms processing facilities. Currently, the tasting room offers 7 ciders, only prefer sweet or dry cider? They have four on the sweeter side and three on the dryer side so everyone can enjoy!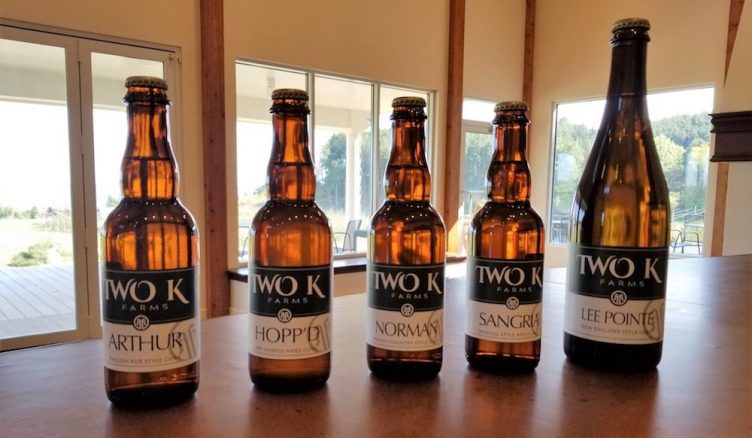 You can enjoy them as a flight as well!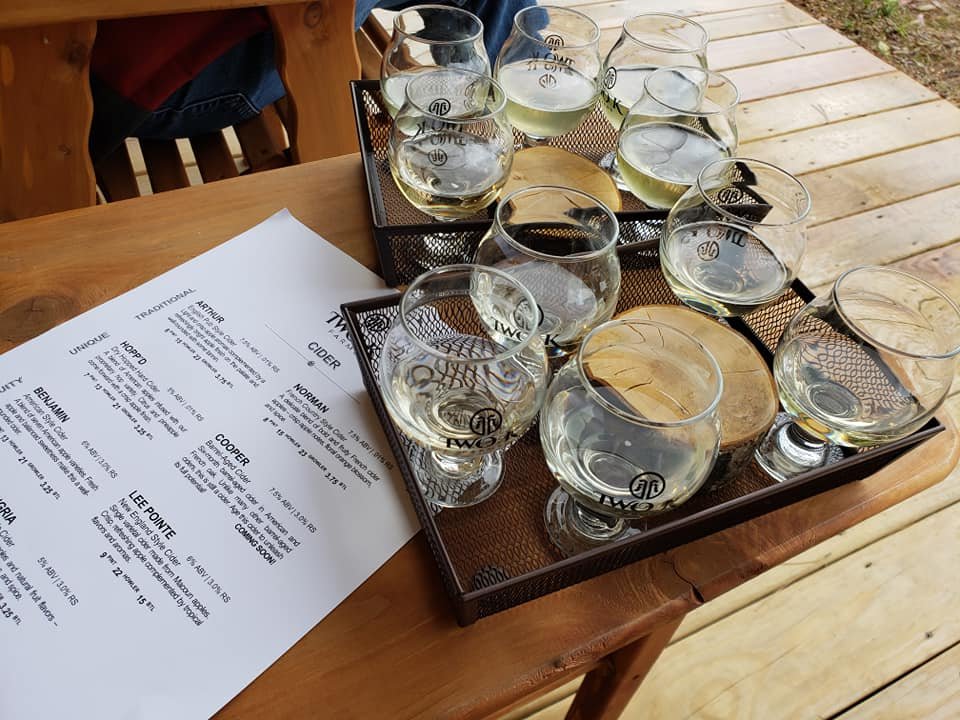 For wine choices, they currently offer a riesling, bubbly riesling, a rose, and an apple wine and they are 100% estate grown as well!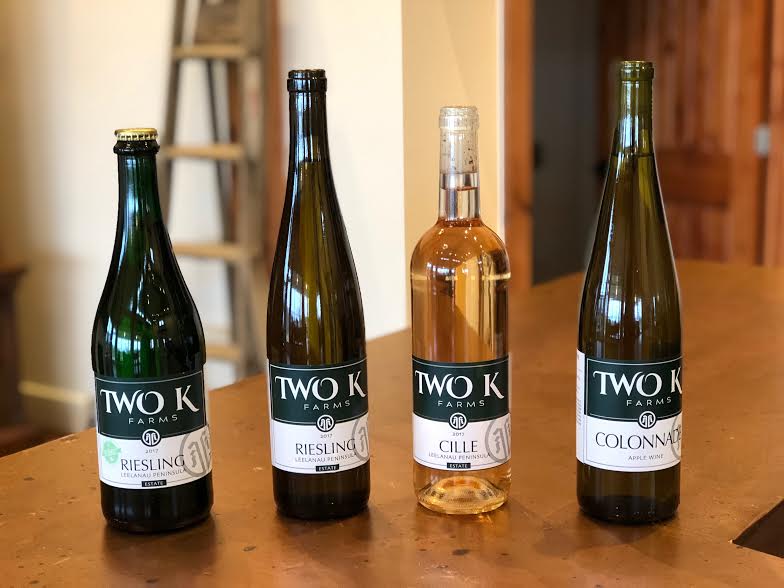 Their most popular products are their Riesling, Sangria cider, and Benjamin cider.  Our personal favorite was the Lee Pointe New England Style Cider, made from Macoun apples and was super refreshing! It makes us so ready for summer!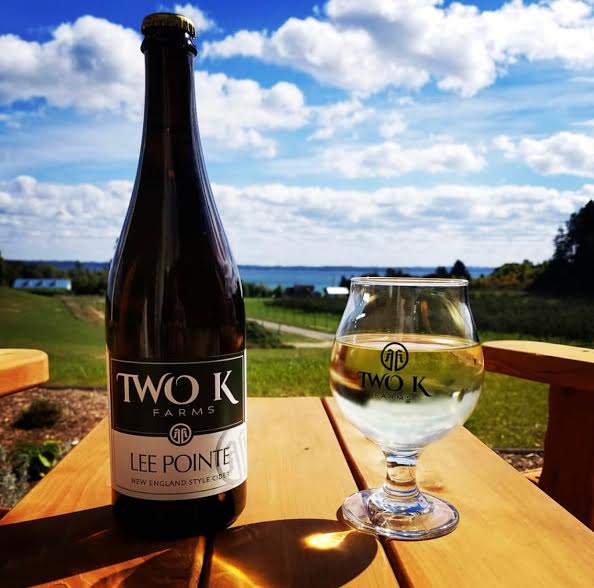 Also, their wine and cider are bringing home some pretty awesome awards lately…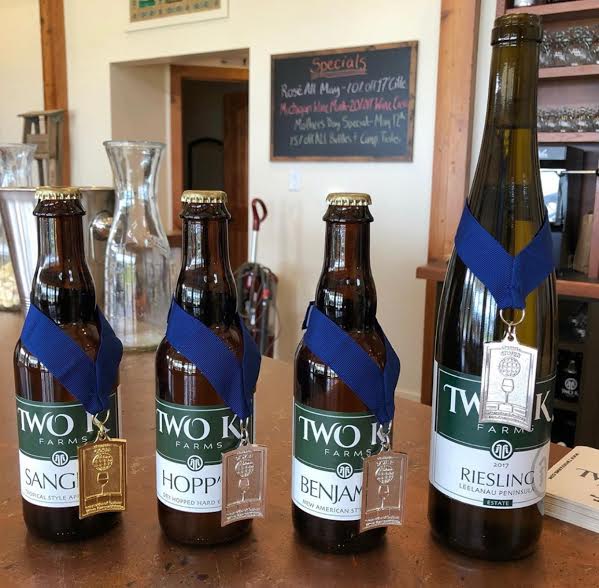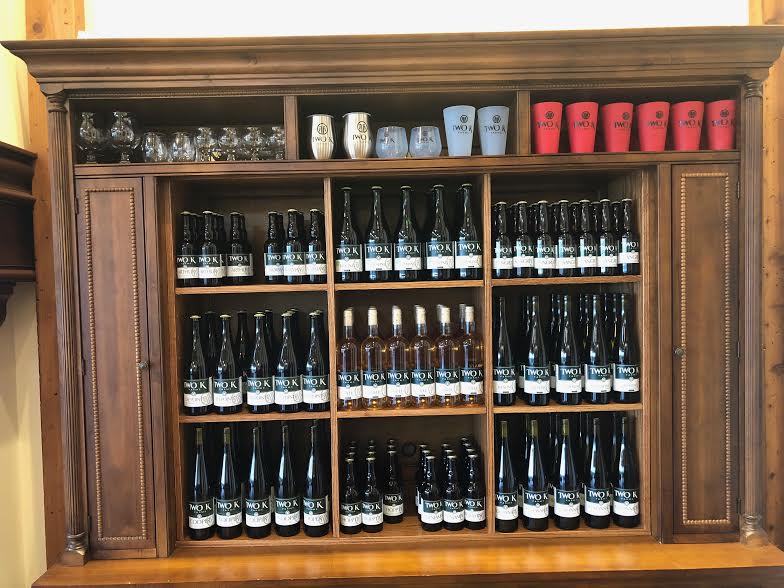 Ok, I Need To Go Here, How Do I Get To Two K Farms Cidery &  Winery?
Here is the best part! Don't worry about driving up to the tasting room, call us! We will pick you up from your Traverse City area hotel or rental, 7 days a week. Then, we will drive you to Two K Farms Cidery & Winery to enjoy their wonderful wine, cider, patio, and tasting room. They are open year-round and their current summer hours are Monday-Saturday 11-7 and Sunday 12-5, (hours are subject to change.)
Give us a call at (231) 499-2656 to book over the phone or book your next wine or beer tour online HERE. Stay up to date with our latest specials and events on this blog and also check us out on Facebook, Twitter, and Instagram.