June 2019 Events in Traverse City and Northern Michigan
Traverse City June 2019 Events
We made it! It's the best time of year, it's summer in Northern Michigan! It was a long and cold Winter, but we made it and we couldn't be more excited about all the fun events coming up! We want to take this time to remind you that Traverse City Wine and Beer Tours is here for you for all your transportation needs. Looking to join your co-workers for locals night but don't want to drive all the way up to Northport? We've got you covered. Looking to get a group of your best guys or gals together to visit some breweries and wineries but don't have a vehicle that fits more than 7 people? We've got you covered. Looking for the best way to celebrate your parents 50th wedding anniversary? We've got you covered! Don't want to worry about parking during The National Cherry Festival? We've got you covered! Whatever your vibe or occasion, we've got the vehicle to match. Now let's check out all the fun activities going on here in the Traverse City area this month!
Leelanau Peninsula Wine Trail The Wine Bar: Locals Night Thursdays, 4PM to 7PM (every week at a new location)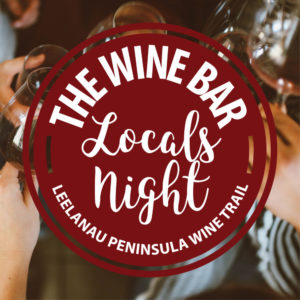 This year the Leelanau Peninsula Wine Trail is hosting a FREE event for locals at a new different winery each week! This event goes from 4-7PM and includes three complimentary tastes, $5 featured wine pours, wine bottle discounts, a Wine Time Prize Wheel and a chance to learn about the local wines and network with old and new friends! We are so excited about the June establishments especially because there is a new winery, Soul Squeeze Cellars, on the list and they are hosting this event on June 13th. Here are the June dates…
JUNE 6: Green Bird Organic Cellars
JUNE 13: Soul Squeeze Cellars
JUNE 20: French Valley Vineyards
JUNE 27: Shady Lane Cellars
Rosé Between the Bays June 8th, 10AM-5PM

We are looking forward to celebrating this new event!
"This is a brand new celebration of the quintessential summer wine: Rosé! This event will showcase the many diverse and delicious pink drinks produced by the ten distinct Wineries of Old Mission Peninsula. A perfect way to welcome in the summer in one of the most breathtakingly beautiful areas of Northern Michigan. Tickets: $45 in advance / $50 day-of event (if available)." Learn more by clicking here, Rosé Between the Bays.
34th Annual Leland Wine and Food Festival June 8th, 2019, 12pm-6pm

Another incredible event going on in Northern Michigan but this one is definitely not celebrating its first year, they are celebrating their 34th! This year you can enjoy award-winning wines from 12 Leelanau Peninsula wineries & 1 local brewery, delicious specialties from 8 local food vendors all while soaking up beautiful views of Lake Michigan and the Manitou Islands from the Leland Harbor. Aside from everything awesome we already mentioned, they offer non-stop live music and an art walk featuring local artists as well! To purchase tickets and learn more click here, 34th Annual Leland Wine and Food Festival.
2nd Annual Suds & Sun June 15, 2-8PM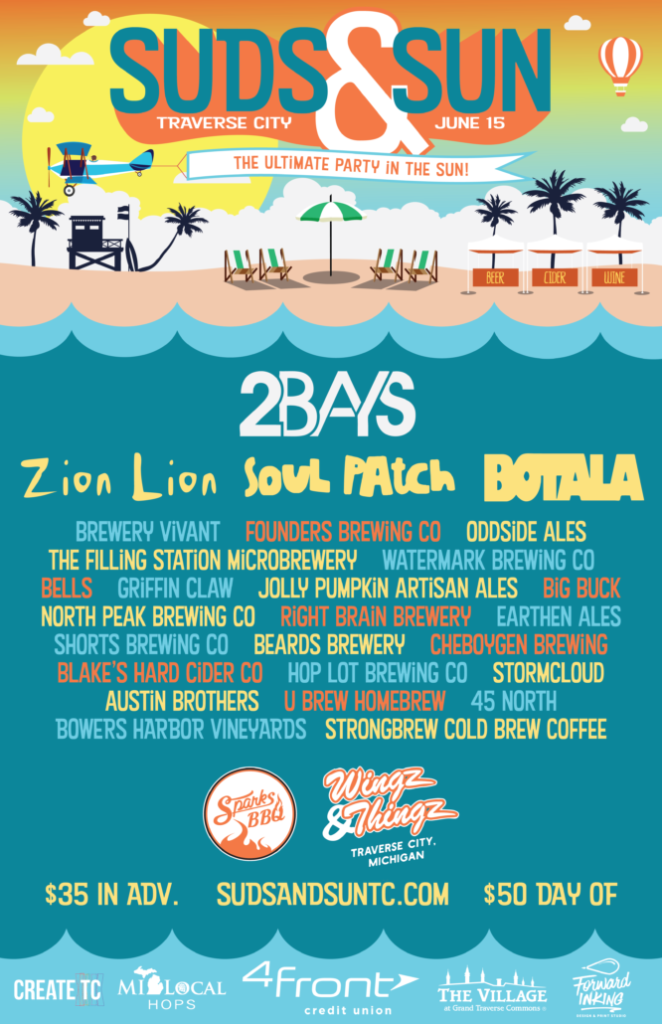 Last year was a hit so we are excited to see how the Suds & Sun event goes for year 2! This awesome day is filled with beer, wine, cider and we are hoping for sunshine! We've heard there will also be eats from local restaurants & food trucks. This event is at the Village at the Grand Traverse Commons and includes live-music featuring local and regional musicians, 20+ craft breweries serving beer, wine, & cider, and local food vendors. Don't miss out on this awesome summer event! To buy tickets and learn more click here, 2nd Annual Suds & Sun.
2019 National Cherry Festival June 29th – July 6th ALL DAY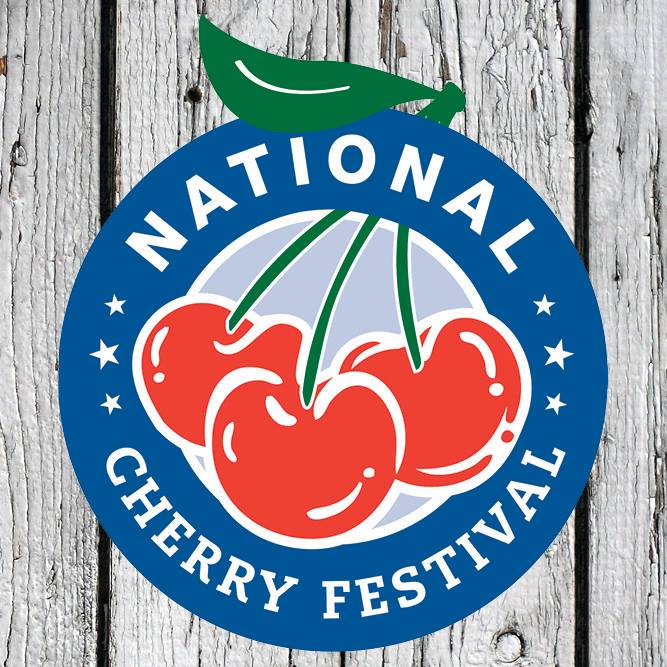 Most of you probably don't need a recap or info packet on the Cherry Festival but we thought we'd do one just in case! This two-weekend event offers everything cherry you can imagine, awesome live music, great drinks and many activities, including duck racing! We are looking forward to this awesome festival that has been going on in our town since 1925! Click here to learn more about the National Cherry Festival.
The best part about these events? We can help you plan your day or evening for them!  Most importantly, we'll get you to them safely and in style. Give us a call at (231) 499-2656 or book your next wine or beer tour HERE. Stay up to date with our latest specials and events on this blog and also check us out on Facebook, Twitter and Instagram.