What are the September 2019 Traverse City Events?
Traverse City September 2019 Events with Traverse City Wine and Beer Tours
September 2019 Traverse City Events. Once again, summer is wrapping up and although we are sad to see her go, we are gearing up for an awesome fall season!  Although color tours aren't quite here yet they will start at the end of this month and everyone in Traverse City seems to be decorating for fall and we've even seen some pumpkins growing on the peninsulas! Although fall and fall color tours are events in themselves, we are also getting excited about some fun fall events happening on Leelanau and Old Mission Peninsula this month! Scroll down to see some of the events going on in Northern Michigan this September!
Leelanau Wine Trail- Harvest Stompede, Saturday, September 7th 11-6pm and Sunday, September 8th  12 – 5 pm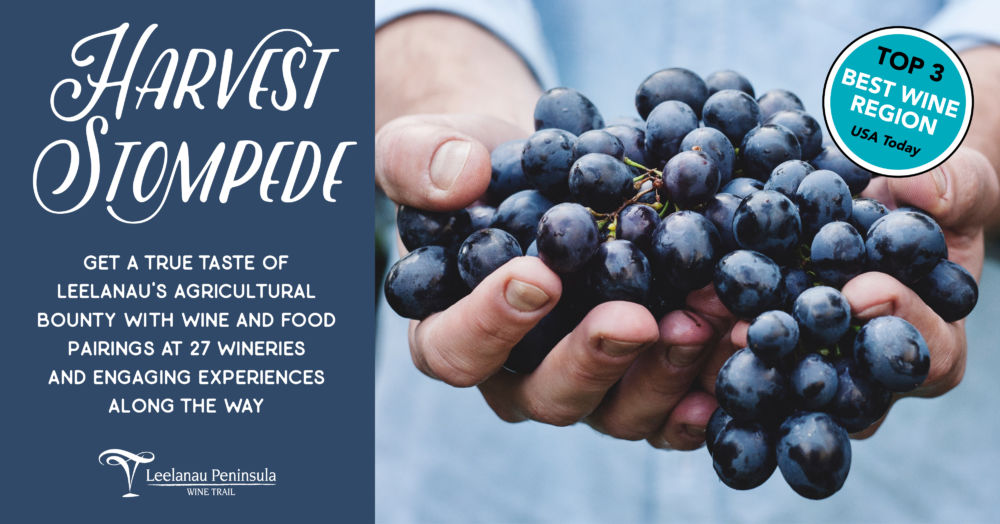 "This annual weekend kicks off the fall harvest season along the Leelanau Peninsula Wine Trail featuring crisp and bright cool-climate wines and culinary delights that reflect the season's bounty. This exciting fall event includes a self-guided tour along the trail, where you're free to visit any of the 26 participating wineries in any order you choose on both Saturday and Sunday."
Ok self-guided? Not near as fun as a personal tour guide that drives you from place to place! So instead of self-guided this year, hire Traverse City Wine and Beer Tours and we will get you safely from winery to winery and we'll do it in style! Tickets for this event are $40 and include a souvenir wine glass along with a featured wine and small-bite food pairings at all 26 participating wineries. To learn more about this event click, HERE. Then once you purchase your tickets give us a call and book your vehicle for the day and we will take care of the rest!
7 Course Wine Pairing Dinner at Chateau Chantal Winery September 4th, 11th, 18th and 25th 6-9 PM, 2019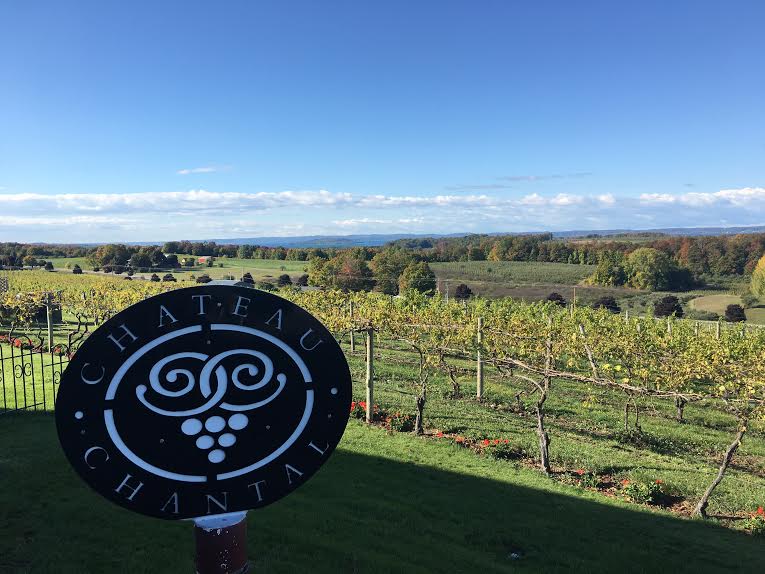 Get a group of your favorite friends or family and rent a vehicle fitting anywhere from 2-32 passengers with us and let's take you up to a gorgeous and delicious 7-course wine pairing dinner prepared by Chateau Chantal's in-house chef! 1 day advanced booking is required but we recommend at least a couple of weeks so we have a vehicle for you and they have space for you! Dinner is $89.00 per guest, will last 2 hrs and 30 minutes and they can accommodate anywhere from 1 – 30 guests. To learn more about this event click, HERE.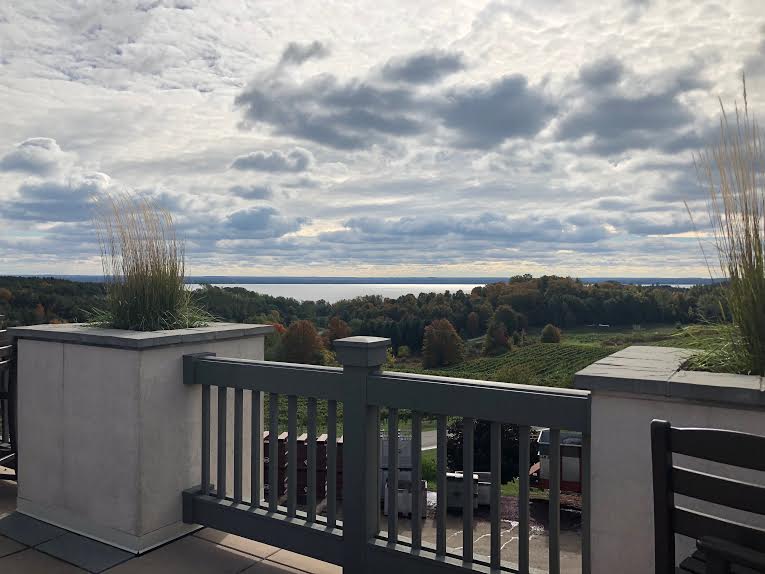 Dining in the Vines at Bowers Harbor Vineyards September 7th and 21st 7-9 PM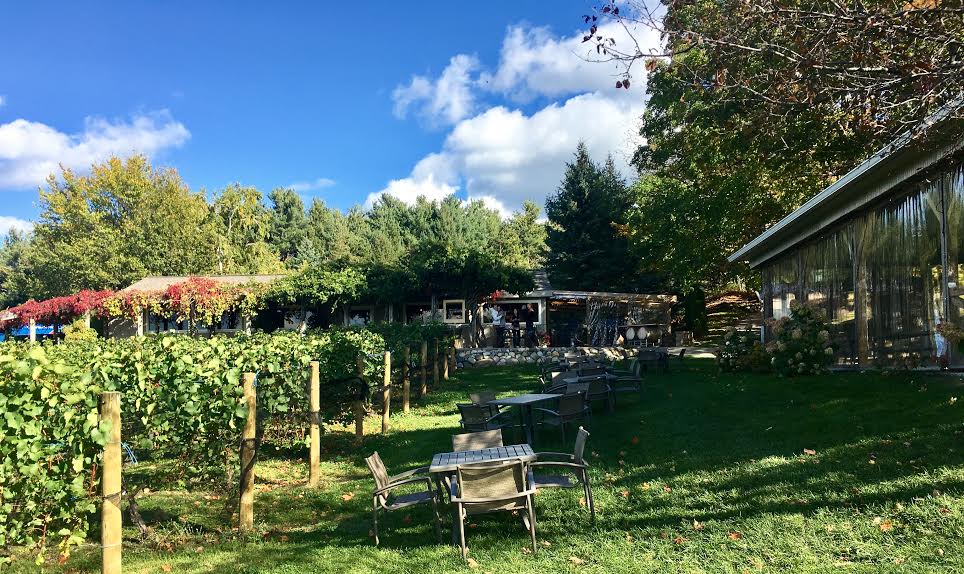 "It's an idyllic scene that could easily be in Tuscany or Provence, but luckily for you, it's right here in Northern Michigan! Hosted by the Boathouse Restaurant at neighboring Bowers Harbor Vineyards on Old Mission Peninsula, Dining in the Vines has earned a reputation as one of the most unique dining experiences in the region – not to be missed by anyone who loves great food, great wine, and fun."
Bowers Harbor serves their dinners in their beautiful covered pavilion overlooking their vines. We've heard these events are the most fun and delicious! So, get your friends together, purchase your tickets and give us a call to guarantee a night you won't forget! To learn more about these events, click HERE.
Fall Color Tours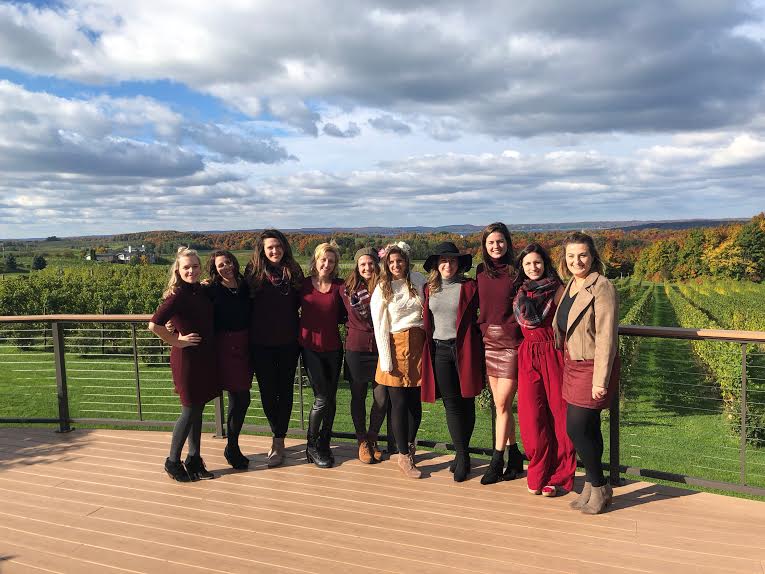 We found this article on Mlive this morning. "To make a forecast of peak fall color time, let's start with the long-term historical average time frame for Michigan's fall color. The Upper Peninsula usually has peak color in the first week of October. Northern Lower Michigan typically peaks in fall color between October 7 and October 14. Central Lower has peak in most years between October 14 and October 21. The southern third of Lower Michigan peaks October 21 to October 28. Although sometimes these predictions are a week early or late and with this year's weather it could be either of those."
According to this article, we could have peak colors at the end of September, but either way our leaves are sure to start changing any day now! Give us a call to book your vehicle and let us drive you around to see all the beautiful fall colors!
Yes, fall and Septemeber 2019 Traverse City Events are on their way, but we are also soaking up these last few warm days of summer and the gorgeous flowers it's brought this year! Come enjoy them with us!
 Give us a call at (231) 499-2656 or book your next wine or beer tour HERE. Stay up to date with our latest specials and events on this blog and also check us out on Facebook, Twitter and Instagram.